NOTE: We had some difficulty with the links to this talk which we have now mostly fixed. There's no video, but audio for the whole event is now uploaded to this site as are the PDFs links to which are provided below.
My recent talk at the House of Parliament was recorded and has just been put up on their website. A video of the talk itself, a PDF of the slides, and an audio (MP3) recording of the Q&A session are all available.
I have only watched the video and have not yet listened to the Q&A, so I don't know if that portion came out at all. (I imagine that the questions themselves will not have been captured well by the single microphone at the front, so hopefully I remembered to restate the questions like a good presenter should).
But the video is certainly passably good for a single camera perched on a table off to the side. If you flip through the slides as I talk, it's not too hard to follow along, although the slides cannot be seen at all on the mini-screen.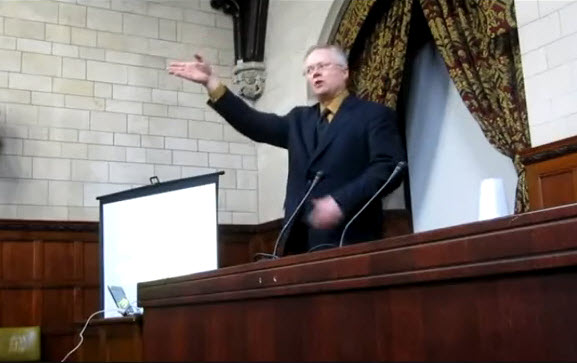 (Links to everything below)
The event was well-attended, the room was full, the questions were numerous and excellent, and we went right to the end of the allotted time before we had to terminate the Q&A so that a few of us could finally head across the street for a pint.
Here's the direct link to the video: [Note: Video is unavailable at this time due to techncial issues]
Here's a link to the audio for the Presentation and for the Q&A: Link to Q&A
A PDF of the slides I used can be found for download at the bottom of this post.
Enjoy!
One more picture of myself and a couple of new friends (looking from the presenter's area towards the back):
Share