The Definitive Global Climate Change (aka Global Warming) Thread — General Discussion and Questions
…the massive El Niño is generating a new weather pattern: a steady procession of (weak to medium-strength) tropical depressions that march west, lose strength the closer they wander (northwards) towards the Tropic of Cancer, and pass to the North and East of the Islands.
This is a new thing. It's dropping extra rain on the windward sides of the islands, and is pushing temps and humidity up all over the place. Kahului (main commercial town on Maui) had four "all-time-high" daytime temps in the month of July alone (with a few days to go).
We are also getting consistently bigger-than-normal surf from the southern swells associated with these storms. While I consider that a plus, it's just another data point in the abnormal data set that tells me (and anyone else lucid/brave enough to look) that we have changed things.
Glad if California/West Coast gets more precip than usual due to this big ol' E.N., but one wonders what unknown stinkers are in the gift basket along with more rain…
Viva — Sager
Well, we didn't have to wait long. Global surface temperatures are now at or above 1C more than pre-industrial. New Scientist puts it at halfway to the UN limit (2C) but that limit has little basis in science.
Will attitudes change, now? Don't count on it.
Tony
With temperatures rising, Seattle firefighters now 'bracing for some type of major incident' (MyNorthwest)
No joke people, have a plan.
[quote]Fire departments up and down I-5 are reporting dramatic increases in brush fires and some officials are nervous as the summer season is far from over.
"There's a great deal of nervousness and apprehension because already, with resources being deployed in a lot of areas — and here we go again with another week of 90 degree temperatures — we are just bracing for some type of major incident somewhere in this area, for sure, before the weekend is out," said Assistant Chief Chuck Kahler with South King Fire and Rescue. "It just stands to reason."
"We're seeing fire levels that, historically, are not seen until sometime in mid-August, early September and this is just through July," he added.
The area's unusual combination of hot weather and low rainfall has turned the Puget Sound landscape into little more than fuel for a flame. Kahler's fire district is among many in the area that are on heightened alert for roadside fires.
"The humidity is so low that it doesn't take much of a spark that we are getting fires that are larger and involving more areas," he said.
"One way it is different than other years is that there is not a day that goes by that we are not out on some sort of brush fire, particularly if you drive down that I-5 corridor in the Seattle and South King County area, you'll notice a lot of areas that are blackened," Kahler said. "This is just been recently in the last month. We are seeing a tremendous amount more."[/quote]
It's friggin' hot over here. I'm at 88F (31C) in the shade in the house. The greenhouse thermometer is reading 106F (41C). And that's with a decent breeze.
The PNW rain forest is gonna be the PNW woodpile if this keeps up too much longer.
On the plus side, we had a surprise fire drill at work day earlier this week. When everyone had mustered at the rally station, one of my coworkers noticed that I had worn a backpack out to the rally point (no one else had) and asked me, "Hey, Ken, what's in the backpack?" kinda loud. About half the crowd turned around on that one. I backed up from the crowd standing in the sun, easy 90 degrees out, and sat in a shady spot on the curve. I took out my Columbia hiking hat and Ray-Ban Aviator sunglasses and put them on. I pulled out my 40 oz stainless steel water bottle, dripping with condensation from the ice I just added from the freezer in the conference room on the way out, and took a huge swig. A lone sigh from the crowd. Then I reached in and pulled out a copy of this month's Survival Magazine, winked, and started reading. "Something to do" I answered.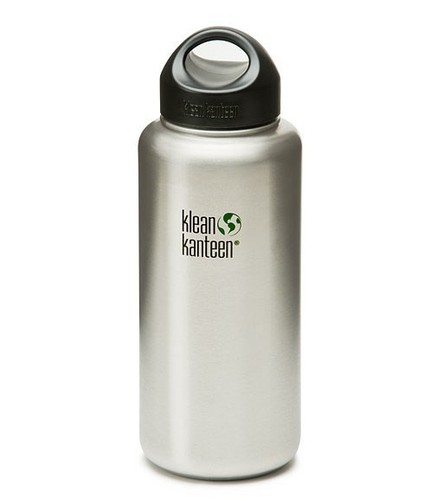 "Oh, well that was a good idea, then." Some tentative murmurs of approval, nothing overt.
Twenty minutes later and I'm gettin' into their heads
.
Adapt, me laddies!
(Edit: Sorry Hugh, got my Doug's and Hugh's crossed up there for a minute
)
Michael Bloomberg wrote an interesting and, imho, informative article about Obama's new finalized rule.
http://www.bloombergview.com/articles/2015-08-04/obama-didn-t-kill-coal-the-market-did
[quote]Critics of the Environmental Protection Agency's new Clean Power Plan are describing it in apocalyptic terms. But much of what they believe about the plan — that it will destroy the coal industry, kill jobs and raise costs for consumers — is wrong. And it's important to understand why.
The overblown political rhetoric about the plan tends to obscure the market reality that the coal industry has been in steady decline for a decade, partly as a result of the natural gas boom, but mostly because consumers are demanding cleaner air and action on climate change. Communities across the U.S. have led the way in persuading utilities to close dirty old coal plants and transition to cleaner forms of energy. The Sierra Club's grass-roots Beyond Coal campaign (which Bloomberg Philanthropies funds) has helped close or phase out more than 200 coal plants over the past five years.
The primary reason for the public revolt against coal is simple: It causes death, disease and debilitating respiratory problems. A decade ago, coal pollution was killing 13,000 people a year. Today, the number is down to 7,500, which means that more than 5,000 Americans are living longer, healthier lives each year thanks to cleaner power.
At the same time, jobs in the energy industry have multiplied, led by natural gas and renewable sources such as solar and wind. Today, there are nearly two people working in the solar industry for each person employed by the coal industry.
What has this meant for consumers' pocketbooks? Very little. The transition away from coal has been almost undetectable in electricity bills: Residential rates have been essentially flat since 2006.
In short, reducing our nation's coal consumption has meant a healthier country with more jobs — at no extra cost to consumers. Is there anyone who thinks that's a bad deal?
The EPA's Clean Power Plan merely continues this trend. Consider this: More than 50 percent of U.S. electric power came from coal in 2005. Today, it is down below 40 percent. The EPA's new rules project a decline to 27 percent by 2030. In other words, we are already halfway to the EPA's goal — seven years before its rules take full effect, and before many of the coal plant closings that are scheduled to happen over the next decade, thanks to the Sierra Club and others. And if the latest phase of the Sierra Club's campaign succeeds, coal power will fall far below 27 percent well before 2030 — even if the EPA rules are rescinded by the next president or struck down by the U.S. Supreme Court.[/quote]
Don't bother looking at ZH. Those people are becoming increasingly insane.
Tue, Aug 11, 2015 - 03:33am

#2900

Status Platinum Member (Offline)

Joined: Feb 03 2010

Posts: 1814

count placeholder0

Keeping our cool.