Rare Earth Elements: Fund recommendations?
Thu, Oct 28, 2010 - 11:55pm

#21

count placeholder

Re: Rare Earth Elements: Fund recommendations?
Here's The Truth About The Rare Earth Stocks That Are Surging Right Now
Provided by The Business Insider, October 28, 2010:
The rising global demand for rare earth metals – the elements needed to make items like hybrid electric cars and laptop batteries – have caused the value of rare earths mining companies to soar in just a few months.
We've told you about one company, Rare Element Resources, that saw its stock surge 1200% in the last year.
But China's outright monopoly in the industry, along with fears that it will cut down on its rare earth exports, are driving plenty of other stocks higher too.
But some of these companies have not even generated any revenue yet or lack the adequate facilities to even mine rare earths.
So what's the reality? A lot of these stocks are rising right now based on a narrative. That narrative is as follows:
China, which controls the rare earths market, decides to export less.
Demand continues to rise globally for the good at the same time.
Hey, we have this land! With rare earths in it! And we're gonna mine it.
But it's not open just yet, you have to trust us, it's going to be great.
So, there are clear macro problems with this thesis.
China doesn't cut off supply, and many of these mines can't break even on their mine investments because prices don't go high enough.
Demand declines due to a global slowdown.
There's rare earths all around the world, and if production ramps up quickly, prices could easily collapse, just like it has before.
Many companies also have serious problems on a micro level. So if you believe in the thesis, you may want to look deeper at each company and see what the truth about their mines looks like.
Fri, Oct 29, 2010 - 12:05am

#22

count placeholder

Re: Rare Earth Elements: Fund recommendations?
Van Eck Global launched the first U.S.-listed fund investing exclusively in producers of strategic metals including so-called rare earths.
These metals, used in electronics and military applications, have come under the spotlight recently as China, which produces virtually all of the globe's rare earths, has cut back exports of the materials.
The new fund—Market Vectors Rare Earth/Strategic Metals ETF (trading symbol REMX)—aims to track the performance of companies that have the capacity to derive at least half of their revenue from producing, refining or recycling the metals.
It seeks to replicate the price and yield performance of the Market Vectors Rare Earth/Strategic Metals Index. Companies in the index include Australia's Iluka Resources Ltd. and Lynas Corp., U.S.-based Molycorp Inc., Canada's Avalon Rare Metals Inc. and Hong Kong-listed China Rare Earth Holdings Ltd.
As of Oct. 13, Australia had the largest weighting in the index, with 23.9%, followed by Canada with 19.81%, the U.S. with 18.77% and China with 14.84%. Even though China produces 97% of the world's rare earths, the index is limited to equities available to foreign investors.
Strategic metals include manganese, titanium and tungsten. Rare-earth metals are a subset of this category and include neodymium, used to make lightweight magnets, and cerium, used in LCD polishing powders. They have more specialized uses and are often more difficult to extract in economical quantities than base metals like copper, tin and lead.
The Van Eck fund joins a growing number of ETFs seeking to capitalize on the boom in commodities in recent years. The most popular have been physically backed versions that track gold. Physical base metals ETFs have also recently been announced. ETFs that track indexes have also proliferated, including in more-obscure metals, like the Global X Lithium ETF.
"We believe REMX offers investors balanced exposure to the sector first by including strategic metals as well as rare earths and second by including processors and recyclers, not just mining companies," Jan van Eck, a principal with Van Eck Global, said in a statement accompanying the release of the fund.
There are few immediate alternative sources of rare earths than China. The price of some of the 17 rare-earth materials has risen as much as 10-fold in the past two months alone as some Japanese companies reported delays in receiving shipments from China due to more-stringent customs checks by Chinese authorities.
Japan said China is using an unofficial ban on exports to the nation as a bargaining chip in some territorial disputes. The country is scrambling to find new sources, and has already held talks with India, Vietnam and the U.S.
Germany has been the most publicly vocal critic of China's actions within the European Union and says it plans to raise the issue with the World Trade Organization as well as at the forthcoming G-20 meeting in Seoul next month.
China denies any wrongdoing.
In July, Beijing announced a 72% cut in its rare earths export quota for the second half of the year to 7,976 metric tons, from 28,417 tons during the same period last year.
Write to Matt Whittaker at [email protected]
http://seekingalpha.com/article/233006-rare-earth-metals-rare-commodity-or-inflated-bubble
Even as commodities and
base metals
seem to be the flavor of the season especially with the falling US Dollar, a lot of traders and investors have been excited about the investment opportunities in rare earth metals, amid rising demand and geographically concentrated supplies. Rare earth elements, or rare earth metals, are a collection of seventeen chemical elements in the periodic table, namely scandium, yttrium, and the fifteen lanthanoids. The use of rare earth elements in modern technology has increased dramatically over the past years. The story of rare earth metals is mostly one of China producing and exporting while Japan, America and everyone else is importing.
Rare earth metals are vital to new technologies such as iPhones and flat screen televisions, green energy technology such as wind, solar and geothermal and critical to the future of hybrid and electric cars. The price hikes in rare earths has been meteoric: Cerium, widely used in glass making, is up nearly tenfold since 2009. Prices of neodymium and terbium, needed to make magnets, are up more than 40 %. In fact, rare earth metals play a vital role in cutting edge technology, from hybrid cars and catalytic converters, to superconductors, and precision-guided weapons.
RE Metals And China: Rare Earth Elements and Heavy Rare Earths are a strategic choke point held in China's hands, as they produce 97% of REEs. The near-monopoly China has in producing 97 % of the world's supply of rare earths has long been known among industrial users, but it came under the international spotlight after reports that Beijing halted shipments to Japan over a territorial dispute with Tokyo last month.
A Case Of Rare Earth Metals Bubble: Rare Earth Metals have held up well during the financial crisis, as they aren't exchange traded commodities and aren't subject to speculative trading like gold, silver and other metals. This removes much of the manipulation concern akin to precious metals, especially Gold and Silver.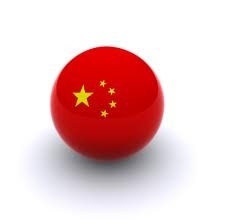 Meanwhile, China's increasing reluctance to supply the rest of the world with rare earths is whipping up a gold rush-like frenzy to find new producers of the elements. The ultra-quick global push to find alternative supplies also has investors asking if a classic commodities bubble is in the making. After all, China is well know to manipulate trade to its advantage and with a geographical kick start with a majority of RE resources under its control, the Rare Earth metals could very well be the big story in the coming years. China has manipulated its currency in the past in its well-known Chinese Currency Drama. China, from its earliest civilizations, has always been a clever economy and it's certain that it would not enter into economic suicide by blindly imitating the west. It is also quite clear that the Chinese government would not allow their currency to go down with the dollar ship, as most of the export dependent companies of China, which form a big chunk of the current Chinese economy may lose steam as most of them work on very thin margins. Although economists continue to be skeptical about the goodness of the Chinese currency moves, there is no doubt that China is ready to resume greater flexibility with its yuan.
Meanwhile Thompson Reuters has quoted Jonathan Barratt, managing director of Commodity Broking Services in Sydney, as saying that eventually U.S. policy will determine whether the bubble bursts in rare earths with a Pentagon report due, on its plans for securing rare earths to U.S. Congress this month.
They have the metal in the ground and if they decide they can cope with the environmental impact and start digging it up, you will see prices adjust quite rapidly.
The United States does hold a relatively small amount of rare earth metals and one such holding, Molycorp (MCP), is publicly traded. It has its hands in everything from green energy to electric vehicles, to high tech, to defense. In fact, shares of Lynas Corp. (LYSCF.PK) and Molycorp Inc., the biggest non-Chinese rare earth firms, have more than doubled since July, when China announced it was reducing exports by 72 % in the second half.
India To Export RE Metals: It seems that we can't keep the Asian giants out of any commodity or sector specific equation. Even as China is cutting back 72% of its exports of Rare Earth metals citing environmental issues as the reason for the cutbacks, India aims to restart production and exports of rare earths late next year for the first time since 2004 . The Indian government is reportedly spending 1.4 billion rupees ($32 million) on a 5,000 MT capacity plant in Orissa, amid global concerns China may be taking advantage of its dominance of resources to squeeze export supply.
Disclosure: No positions
See Molycorp CEO here..video. http://www.washingtonpost.com/wp-dyn/content/video/2010/10/27/VI2010102708268.html
I shorted Molycorp today at 39.83 & still holding it short.
Sat, Oct 30, 2010 - 07:51pm

#23

count placeholder

Re: Rare Earth Elements: Fund recommendations?
Sat, Nov 06, 2010 - 03:08am

#24

count placeholder

Re: Rare Earth Elements: Fund recommendations?
How Rare Earth elements are used nice slide show. http://www.cnbc.com/id/40027130?slide=1
China's quest for a green future built on rare earths metals seems a world away from Ren Limin as he casts lumps of one of the metals in a chemical-spattered shed thick with acrid fumes.
Stringer | AFP | Getty Images
---
Ren tends cauldrons of sputtering acid, additives and ore in a shed in north China's Inner Mongolia region, smelting lanthanum, one of the 17 rare earths that Beijing hopes will power the nation up the clean technology ladder.
Yet Ren and a workmate use few safety protections as they stir and poke the red-hot cauldrons. Holes in the roof and windows act as main ventilation.
"This place doesn't have anything but it's got mines. We live off the rare earth mines," Ren, who gave his age as 32 but looked years older, told Reuters journalists who visited Baotou, a city of 1.8 million people about 650 kilometers (404 miles) west of Beijing that calls itself the "capital of rare earths".
"It's not that dangerous. You get used to the smells, but there's also the heat," he said.
China says it must curb rare earth ore sales abroad for the sake of its environment, though its own rare earths industry is marked by pollution and primitive production that tightening export quotas alone appears unlikely to staunch.
China supplies 97 percent of the world's rare earths, used in computers and clean energy technology such as wind turbines and electric cars. The battery of a Toyota Prius hybrid car uses 10 to 15 kg (22-33 lb) of lanthanum.
Beijing has sparked international concerns by curbing exports of rare earths which it says it needs for its own green growth.
Ren was unaware of the diplomatic fuss and met questions about environmental and health problems linked to production with gruff bemusement.
"We sell it on. That's all I know. I'm not sure who buys it or what it's for," he said of a pile of lanthanum bricks lying on the floor, among discarded cotton gloves and scrap.
He worked without a mask but wrapped a towel around his face and donned a visor when pouring the molten compound into molds.
He said they made 1,100 yuan ($165) a tonne, working 12-hour days, with a few days off every two weeks.
The plant he works in lies in a northern corner of Baotou, a city and surrounding expanse of Inner Mongolia that produces more than half of the world's rare earths, especially the lighter ones, from the fenced-off Bayan Obo mines.
The government says it wants to end unfettered exploitation of rare earths, and has been shutting unlicensed mines and smelters. But China's biggest producers still pollute at levels far beyond what would be allowed in the United States, Australia and other countries now looking to ramp up production as Beijing curbs exports.
Near Baotou city, where Baotou Steel Rare-Earth Group processes the metals on a vast scale, villagers said the resulting toxins were poisoning them, their water and air, crops and children. At least one official has backed that claim.
"If we take into account the resource and environmental costs, the progress of the rare earths industry has come at a massive price to society," Su Wenqing, a Baotou rare earths industry official wrote in a study published last year.
The "Middle East" of Rare Earths
Baotou wants to remake itself as a crucible of China's ambitions to turn its rare earths into green-tinged gold.
The city has a rare earths high-tech zone, a shiny Rare Earths Tower for officials and investors, and Rare Earths Street.
The city's Rare Earths Park features carvings of scientists and leaders who pushed China to turn its reserves into an engine for economic growth, including Deng Xiaoping, the revolutionary veteran who guided the nation to market economic reforms.
"The Middle East has oil, and China has rare earths," a carving records Deng as saying in 1992.
"China's rare earths resources can be likened in importance to the Middle East's oil. They have immense strategic significance and we must certainly deal with rare earths issues with care, unleashing the advantages they bring."
The Baotou Steel Rare-Earth Group is at the heart of China's ambitions to turn rare earths into a lucrative ingredient of growth. It dominates rare earths production in Inner Mongolia, where most of the ores come out of the ground mixed with iron ore, which is the parent company Baotou Steel's main business.
China wants enough rare earths for its expansion into clean technology, especially advanced wind turbines, hybrid and electric vehicles and other innovations.

Minutes from the mines of Bayan Obo north of Baotou city, hundreds of wind turbines jut above the grasslands, their three blades and parts using rare earths in compounds that give them strength and lightness.
"Mother Ship" Beset By Pollution
At the heart of Baotou's rare earths smelting, those environmental aspirations are blighted by pollution that can cut visibility around the main plants to a few dozen meters.
Su Wenqing, the Baotou industry official, wrote that companies there had dumped tailings, including mildly radioactive ore scrap, into local water supplies and farmland and the nearby Yellow River, "creating varying levels of radioactive pollution."
Repeated faxes and phone call inquiries to Baogang city authorities and Baotou Steel Rare-Earth Group were not answered.
The outer walls of the Huamei plant proclaim its ambitions to become the "mother ship" of Chinese rare earths production.
But villagers near the rare earths plant live in a blanket of fumes, a constant reminder of how much China still allows near-unfettered industrial growth.
Separating out the minerals is usually done by dousing the rare earths in acids and other chemicals. The tailings from Huamei and other nearby metals plants end up at a 10 square kilometre dam.
The reservoir can hold 230 million cubic metres of the dark, acrid waste. That, according to a sign on its banks, is equal to 92,000 Olympic-sized swimming pools.
The residents of Xinguang village said the chemicals from the dam have been seeping into the underground waters that feed their wells, crops and livestock, including fluoride.
They complained of nausea, dizzy spells, arthritis, migraines, wobbly joints and slow-healing injuries.
"The pollution is too much for even our crops to grow, and a lot is from the rare earths plants," said Wu Leiji, a ruddy-faced farmer. "It's not getting any better. In fact, it's worse."
"Look at the kids. They're the worst off. What will all this pollution do them?"
A report last month in a Chinese newspaper, the Yangcheng Evening News, cited experts supporting the villagers' complaints of damaged health from rare earths and other smelting pollution.
"When we boil the water to drink, this white scum forms on top and it tastes bitter," said Guo Gang, a 58-year-old farmer.
"We used to grow vegetables, but now all we can grow is corn, and even the crops for that are far smaller than 10 years ago."
Looks like the Japanese have been planning for their future REE supply. Apparently a major source is the bottom of the Pacific Ocean. So the only remaining considerations are the technological challenge, the economics of production and the international agreement on deep ocean mining. Almost a done deal.
[quote]The Japanese team estimated the size of the discovery at around 80 billion to 100 billion metric tons (88 billion to 101 billion short tons), nearly a thousand times more than current proven reserves of 110 million tons as estimated by the U.S. Geological Survey.
Despite their name, the minerals are not particularly rare, with the British Geological Survey identifying 53 separate deposits around the world, of which just half a dozen are either in production or development.
Some deposits are considerably larger than those identified by the Japanese team. A 0.39 square mile section of ocean floor near Hawaii containing 25,000 tons of rare-earth elements is dwarfed by Lynas Corporation Ltd.'s Mount Weld deposit in Western Australia, which contains 1.4 million metric tons of rare-earth oxides in a comparable area.[/quote]
http://online.wsj.com/article/SB10001424052702304760604576425230759407002.html
Sat, Nov 10, 2012 - 05:59pm

#26

Status Member (Offline)

Joined: Nov 10 2012

Posts: 1

count placeholder

Beware Rogue Pricing In REMs Market
Some firms operating in the alternative assets market are being accused of 'rogue pricing' in Rare Earth Metals (REMs), selling kilo bags of REMs at hugely inflated prices as an 'investment' to hundreds of retail buyers.
One such firm, operating out of rented offices in Canary Wharf, is handing out commissions of 60% and more on any monies their sales desks persuade out of investors. The firm – London Metal Group – can afford to be generous to its staff, as it is currently offering a kilo of samarium at over £190, when the FOB wholesale price out of China is less than £25 a kilo. LMG today is also offering cerium at over £102 a kilo, when the latest China wholesale price puts it at less than £14 a kilo. LMG's prices are displayed clearly on its website.
Salesmen for the firm are telling investors (if any of them notice) that the price differential is due to add-on costs of transport, storage and wholesale market pricing, but most brokers in fact are able to obtain REMs at sizeable discounts to the prices quoted by Metal Pages, so the true differential between LMG's prices to investors and the price paid for metals is likely to be very much bigger. As the brokers also fail to explain how they can give away 60% of investors' money in commissions, then investors need to steer clear – at least 70% of your money could be going straight into a broker's pocket, so that any 'investment' potential for the future is already wiped out.
Apart from the enormous price gap between the latest market prices quoted on Metal Pages and the LMG offers, gossip amongst traders in the REMs market also raises concerns about verification and security of the metals being sold to retail investors by LMG. The usual slick sales operation is telling 'punters' that their kilos of everything from cerium to samarium are safely tucked away in secure vaults in places such as Switzerland, but one of LMG's 'suppliers' is a Seychelles-based company on which little material information exists, so that the quality and security of the metals is far from guaranteed.
Furthermore, gossip in the City suggests that the people behind these companies have been involved in previous scam trades and already face charges from the SFO – with some of them expected back in court in January as part of the ongoing 'Operation Steamroller' case. Meanwhile, traders are openly saying in the coffee bars around Canary Wharf that those who were scamming in the dud shares and carbon credits markets are now active in REMs.
Any scandal in the metals market – where the FSA does not have jurisdiction, and which can only be dealt with initially by the police or DTI – will come at a bad time for those firms trying to operate legitimately in the REMs market, and who are currently trying to get REM investments accepted for SIPP holdings. A scandal in rare earth metals will knock back those attempts, and hurt more ethical broking firms.
As we point out in our overview of REMs, "Beyond equity or fund based investments, involvement in the REM market is difficult for the private investor, and any 'alternative' offerings in this area need to be treated with real caution, if not scepticism. It is a difficult and complex area of precious metals because of the scientific and end-user complexity, the relatively opaque pricing, and changing variables of supply and demand".
That's not to say there aren't solid offers out there for retail investors – just that LMG probably isn't one of them.