On the verge of horrors, Jordan Peterson prays
Here's a man who knows what we face. The emotion is so powerful I found this five-minute prayer exhausting to watch.
Thu, Nov 04, 2021 - 02:39pm

#2

Status Silver Member (Offline)

Joined: Mar 02 2020

Posts: 134

count placeholder7

On the verge of horrors, Jordan Peterson prays
Thanks for sharing that Adam B.  He cuts to the heart of the issues at hand and calls on us to choose truth, trust, and love.
That's the first time I've seen Peterson performing his own poetry. He can see the doom ahead and can only express his thoughts through that medium which expresses the insight of the visionaries.
As you would expect from Peterson, it is your responsibility to stop this march towards the cliff. We are all guilty of bad behaviour. Who hasn't recently written somebody off that they know as a fucking idiot who is a lost cause? I know I have. And it's wrong. The line between good and evil runs though the middle of all of us…. but if you do want an enemy to fight, he made it pretty clear those who divide us and sow discord are it. Take notice all you media outlets pushing the narrative, and the powers behind it.
Thu, Nov 04, 2021 - 04:58pm

#4

Status Platinum Member (Offline)

Joined: Feb 15 2019

Posts: 1081

count placeholder2

On the verge of horrors, Jordan Peterson prays
Did he become Christian? And did anyone stay on long enough to hear the stones "Sympathy for the Devil". Lol. That cracks me up.
Thu, Nov 04, 2021 - 05:13pm

#5

Status Member (Offline)

Joined: Feb 03 2010

Posts: 1808

count placeholder2

Who is the enemy?
Speaking of wilful blindness Jordan;
Thu, Nov 04, 2021 - 06:23pm

#6

Status Bronze Member (Offline)

Joined: Nov 25 2019

Posts: 85

count placeholder3

functional faith, collective unconscious god
Jordan Peterson has said that acting as though God exists is functionally equivalent to having faith. I think he has one aspect of that correct—faith results in action and is not mere mental assent—but from my perspective his faith is still in humanity rather than a transcendent being we might think of as God, since for him the collective unconscious notion of God co-evolved with man. I say the science indicates the transcendent God is much more likely, but that's a very unpopular space to inhabit because the majority of scientists are there to demonstrate that God does not exist in that way.
Jordan Peterson, who has proven himself very courageous over the last several years, taking relentless fire from dishonest, unhinged ideologues (most of whom never read his work nor saw anything other than gotcha-hate-ya montages of out-of-context video clips from his thousands of hours of freely available videos), is here making a sincere prayer for circumspection, self-restraint, and peace.
He is the peacemaker, the Just Man, running into (the future) no-man's land, waving for the belligerents to put down their aimed and trembling guns. An admirable impulse from a man who knows enough about history and the human heart to intuit the unimaginable bloodbath that may await us–as also awaited the blue and gray troops before Bull Run, the raw and eager recruits of WWI, and the butchered civilians of Rwanda, Somalia, and El Salvador—among innumerable bloodstained landscapes. Human history is a long sorry pageant of savagery and annihilation—nothing new under the sun. A terrible catastrophe may lie ahead. That is his warning—and it is a serious one.
But Peterson is also a student of the 1930s, WWII, the Cold War, the gulag, Mao, Arendt, Solzhenitsyn, and totalitarianism in general. His house is a veritable museum of Soviet propaganda. He knows of the generations of pain, oppression, torture, and genocide that accompany totalitarianism in its long stomping march across the bloodied, unrecognizable faces before it collapses under its own sclerotic weight and releases its grip over a resistant and resurgent people.
Eventually tyrannies collapse for the entropic reasons encoded in the 2nd law of thermodynamics: tyrannies require way too much energy to maintain their lengthy chokeholds through intimidation and force and fear; it is much easier to govern with the consent of the governed–and people are more likely to consent when they do not feel overexploited or bullied or stripped of their freedoms and dignity.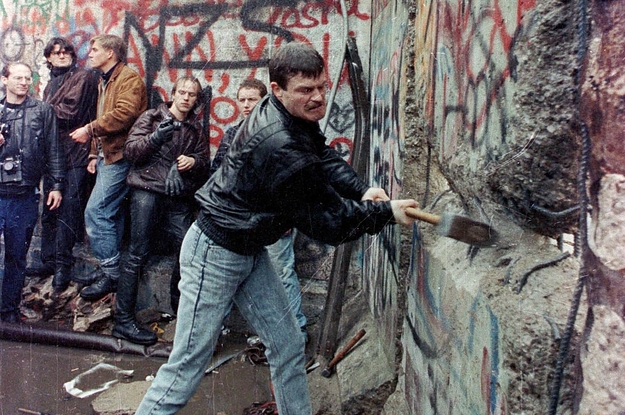 Therefore, Peterson should also know that there comes a time when tyrants should be resisted–because acute pain now can prevent chronic (and acute) pain later–and that in fact there is no appeasing tyrants. They will take what they can get until they cannot take any more–by which time the formerly appeasing population may no longer be in any position to resist.
The victims of tyrants are almost always on the moral high ground, but when that moral high ground ends up being a hilltop cemetery or an unmarked mass grave in a forest, that doesn't do the victims or their children much good—and is of no use at all to the amnesiac generations of ground-down serfs toiling blindly until such time as the wheels of war or fortune or entropy spin some more and the tyrants topple and some kind of peace and mercy returns to the land.
Peterson also knows that most of the great spiritual traditions of the world were born within the context of slavery, oppression, struggle, suffering (inner and outer), and that religion often forms as a sustaining internal bulwark against the miseries of life—including external oppression. Passive resistance and civil disobedience work best–when they work at all–against overlords who consider themselves moral, who preach high ideals, and who have any kind of residual conscience—which then becomes their Achilles heel. If they have a speck of integrity, their hypocrisy can be leveraged against them, as Gandhi was able to do against imperial Britain, and as MLK was able to achieve within the civil rights context in America. Although counterfactuals are always tricky, it is fair to say that neither of them would have got very far against a Hitler or a Stalin or a Mao. They would have gone up the chimney or been mashed up as breakfast omelets in the long march to utopia.
It wasn't good intentions that defeated the Nazis in Europe or the imperial Japanese in China and the Pacific–it was principally Allied armies and massive firepower. When the doomed-to-be-massacred millions of Auschwitz and Treblinka searched the heavens for a savior, the smoke-smeared skies remained empty and silent—until American B-17s droned into view. (Many people look to WWII as "the last good war," which despite its all-around ferocity and ambiguities, offered some plausible villains the way that many other conflicts do not.) The point is that sometimes resistance, even overt resistance, is the only way out of impending tyranny. One must pick the right moments, and methods, and strategies, and means. "To win without fighting is best," said Sun Tzu, but to win is still the goal—and fighting has many manifestations.
With that said, we are left with a problem that Peterson also points to: how do we know that we are right? How do we know that we are not the villains? How can we be so sure that God and goodness are on our side and not on the side of the "enemy" (perceived or actual) who nearly always also has its own gods and ardent conviction in its own righteousness?
We can't be sure, so that should make us pause, but that doesn't mean we should cease our vigilance or unilaterally disarm figuratively or literally. No hasty and peremptory surrender. "He who does not trust enough shall not be trusted," said Lao Tzu–and that is true–but he who trusts too much (and unreasonably, in the face of glaring evidence) is a sucker, as said many a rolled mark and galley slave.
Strength creates deterrence, and deterrence creates peace. Most of us growing up learned that the best way to avoid fights was to be known as a kid who knows how to fight. Occasionally that knowledge gets tested, and we have to be willing to duke it out, but more often than not, when the harassed wolf growls and shows its teeth, the other wolf goes away.
To return to the point: we all know how the looming tyrannies and dystopias of today and tomorrow will have to end: i.e., in the collapse of the tyrants and the resurgence of the too-long-oppressed. Picking ourselves up from the wreckage (if we can even do that), we will have to reconstruct neighborly communities, limited and accountable government, free speech (with unimpeded reach), individual rights, tolerance, a fair and impartial judiciary, rigorous education, authentic competence and skill, self-sufficiency, the pursuit of truth, civic participation, common decency, and the right to be left alone. (The 4 F's: Faith, farm, family–and get the F out of my face, as a Kentucky farmer might have said.)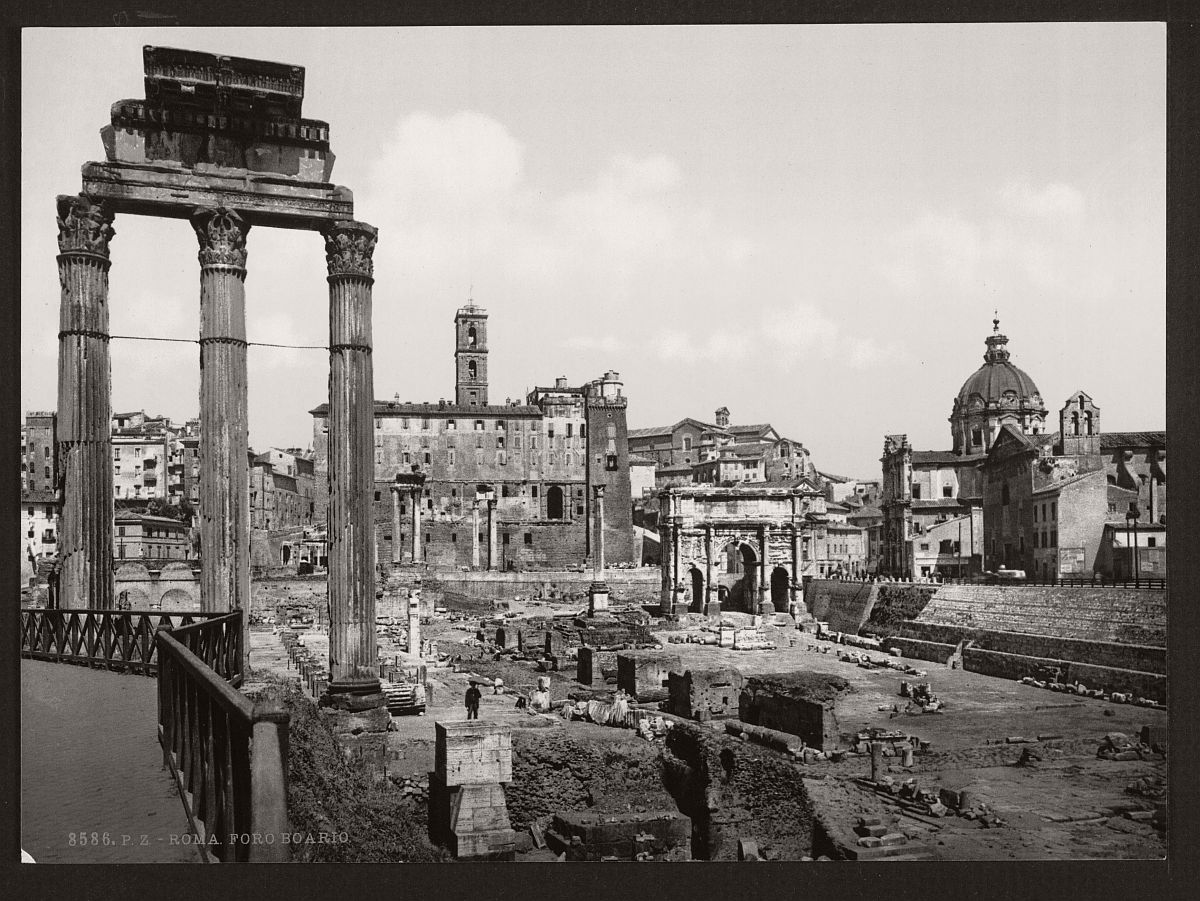 If that's where we need to end up — and you can add your other critical qualities — then how do we get there from here? The long way, or the short way? If we already know how tyrannical journey must end, why board the freight train at all?  Gotcha, don't get on. OK, then how to prevail? First, by all peaceful and nonviolent means—that much is for sure. We cite Sun Tzu again: he laid out a hundred ways to win with words and weapons, alliances and spies, surprise and lightning strike, bluff and maneuver—including burning the boats, turning one's back on the illusion of safety, and seeking out danger. Offense in times of surplus, defense in times of lack. Sometimes we rally forward, sometimes we dig a trench. There is no single way.
Right now we might not even be faced with a hot war, but rather a bizarre metaverse war of backdoor siphoning, bloodsucking, and VR mind-f&ckery–but with very real hunger, alienation, and pain. Perhaps defeating the enemy will be even easier than we think–like kicking down a half-rotten door, as Michael Collins said.  So with a respectful nod to JP, who stands daily against tyranny himself, may we be granted the wisdom and courage to find the shortest and least infernal way out this bewildering confusion into a new dawn of decency and civilizational flourishing. Absolutely, that is a worthy goal. That is the promised land. But we will not get there by rolling over and doing nothing—and then getting rolled over, obliterated into nothing. No, that won't do. When pushed too far, we must stand for something.
Status Member (Offline)

Joined: Mar 21 2020

Posts: 15

count placeholder8

On the verge of horrors, Jordan Peterson prays
Wow, an amazing piece of writing with so much wisdom.
Thank you!
Status Member (Offline)

Joined: Feb 03 2010

Posts: 1808

count placeholder3

The Saxon War
The Banksters won.
"History will prove me right." Adolph Hitler.
Enjoy your debt slavery.
Gol dang, TrumanV!  That is one fine bit of writing.  Funny, just 5 minutes before reading your post, I was discussing with the sweetheart about what a proper response, and when, would look like when confronting the madness afoot.  Thanks for the perspective…..Aloha, Steve