Kale
Thu, Nov 08, 2012 - 04:55pm

#1

Status Diamond Member (Offline)

Joined: Dec 13 2009

Posts: 1418

count placeholder

Kale
A favorite winter hard vegetable of mine is kale. You've probably seen curly-headed kale sold as a winter landscape plant. The look like nearly foot-wide green, purple, and green-bordered white rosettes.
Those things are edible, and so are their loose leaf cousins. And they are ridiculously easy to grow.
I'm growing Lark's Tongue kale this year, which looks like this: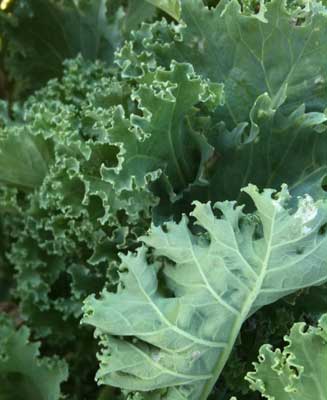 Here are some recipies using fresh kale. My favorite thing to di with it, other than in soups or using it as a base for vegetable crudite platters (pretty and edible!) is kale chips. You cut the kale into 1" to 2" diamonds and dry it in your oven on low. Spritz it with olive oil and shake on a bit of sea salt and you have a tasty alternative to potato chips.
Viewing 1 post (of 1 total)