How to save in other currencies?
Fri, May 16, 2008 - 03:37pm

#1

Status Member (Offline)

Joined: May 16 2008

Posts: 4

count placeholder0

How to save in other currencies?
I've been worried about hyperinflation since 2004.  I've been looking for a way to convert my savings into another, more stable currency while I wait for one of the following to happen:
1. The destruction of the USD.
2. The recovery or stabilization of the USD.
3. The time at which I would convert back to USD and immediately spend it on a major purchase like a house.
I've been looking for a way to open an interest bearing money market account in either Euros of the Canadian dollar that meats the following conditions:
1. Low to no fees for the exhange.  I.e., an exchange rate equal to the market rate rather than one with a "cut" to the banks.
2. Insured deposits or a good history of "low risk" similar to AAA investment ratings.
3. An interest rate at least close to the rate of inflation in the account's currency.  After all, other fiat currencies inflate as well.  I'm only looking to perserve wealth.  I'm not looking for growth/risk.
4. Liquidity.  I'd like to be able to convert my savings back to USD quickly.
I've looked all over the Internet, but haven't found any way a U.S. citizen can open a foriegn bank account and exchange currencies.  It seems that the banking system and/or US federal govenment is trying to prevent U.S. citizens from doing just this, but I haven't found any law saying that we aren't allowed to do that.
If anyone knows of a way for a U.S. citizen to open a European or Canadian bank account like described above, please post instructions/urls.
transient1000: All other currencies have been more or less inflating along with the dollar. There is no other currency to go to, since the dollar is the "foundation" for them! You need to understand this. The only safe place to weather the coming storm and preserve wealth is with gold and silver. The good news is that as a U.S. citizen you are still allowed to exchange federal reserve notes for gold and silver bullion. But you'd better do it sooner rather than later.
My thoughts:
currency ETFs
EverBank
maybe a little gold (maybe not)
Some currency ETFs include:
MERKX Hard Currency Fund
Rydex CurrencyShares.
FDPIX Falling U.S. Dollar ProFunds
Regarding gold and silver:
I think some people are way too pessimistic on this site. Yes, we will have a severe recession or a depression. We have deflation that could turn into hyperinflation. But my bet is that the outcome will be no worse than what Roubini (Dr. Doom) predicts, and as gloomy as he is, his worst case scenario is a walk in the park compared to some of the fears parading around here. I am not going to buy gold in a panic. I'll do without gold unless gold prices come down. I'm confident I'll be fine without any gold or silver.
Never, ever make important investment decisions when you are feeling fear or panic. Don't take the advice of anyone who makes you feel fearful or encourages you to act in a panic.
The downfall of the US will take hundreds of years (assuming we don't turn things around before its too late). The transitions will take a long time.
Im on the same situation in which I really find it difficult to choose but I know a choice has to be made. Is loading up on silver and gold a good investment idea?
Mon, Mar 19, 2012 - 06:11pm

#5

Status Bronze Member (Offline)

Joined: Oct 31 2017

Posts: 1616

count placeholder0

I agree with you Comment
The bride is a pediatrician on Long Island, and the groom is a lawyer in New York. A suspension to New York's starting goalie opened the door for Danny Cepero who has seized the opportunity while working on his degree.In
a letter to Defense Secretary Chuck Hagel, five former deputy defense secretaries suggest using the budget cuts as an opportunity to re-examine


military strategy, personnel numbers and weapons purchases.
In a concession to business groups, the Homeland Security Department will significantly scale back its planned crackdown this winter on federal contractors that hire illegal immigrants. U.S.
stocks fell last week, ending a six-week winning streak for the Standard & Poor's 500-stock index, as concern grew that credit losses at banks are worsening


and drugmakers slid following disappointing earnings at Merck. If you ask MIT students where they see themselves in a few years, you'll get a wide range of answers — but almost all will be on dry land. MIT senior Cameron


McCord feels a different calling: the ocean deep.A physics and nuclear science and engineering major from Springfield, Va.,
who is part of the Naval Reserve Officer Training Corps (NROTC) at MIT, McCord will spend at least five years as an officer in the U.S.
Navy after graduating. A commitment to service is typical for NROTC students, but McCord is taking the road less traveled by being selected for submarine service."A submarine is basically an engineer's dream, because it's a completely isolated nuclear powerplant that's on its own underwater," explains McCord, a 2012 Truman Scholar. "Submarines are awesome; I always sort of geek out when I'm talking about them."As
a boy, McCord loved the idea of serving in the Navy and looked up to his uncle, a U.S. Navy rear admiral.
At the same time, he avidly read books about science, lingering on diagrams and discussing physics with his father.
At Thomas Jefferson High School for Science and Technology, McCord's passion for math and science flourished and eventually led him to MIT.McCord's
time at the Institute has been packed with early morning NROTC trainings, varsity soccer games, time with his fraternity brothers in Phi Sigma Kappa, and numerous student activities on top of coursework for his double major.
His summers have included nuclear engineering and policy internships, submarine cruises, training with the South Korean Navy, and a nuclear conference in Moscow.Through
all he does, McCord has a goal: "I want to be someone who's positioned to make good, responsible policy


on nuclear issues, nuclear security and energy as a whole," he says.Analyzing
FukushimaWhen McCord was placed in an internship with the U.S. Nuclear Regulatory Commission (NRC) through MIT's Washington internship program the summer after his sophomore year, he was looking forward to gaining some experience with nuclear policy. He got more than he was expecting.Two months before McCord began work at


the NRC, the March 2011 tsunami hit Japan, causing disastrous meltdowns at the nuclear plant in Fukushima. When McCord arrived, the office was still dealing with the aftermath.
"People were still very much in crisis mode," he says.
"There were employees working 24-hour shifts, and they were just doing anything they could."McCord
worked on a task force under George Apostolakis, an NRC commissioner and an MIT professor emeritus of nuclear science and engineering.
Their goal was to come up with recommendations on how to avoid another Fukushima-like accident in the future.McCord
focused on computer simulations of how different reactors at a nuclear plant affect one another, as they had at Fukushima.
"A lot of the modeling is based on one reactor in one location, pretending it's isolated.
But that's not how it is in real life," McCord explains.
"Reactors that are right next to each other will affect each other. If one of them has a meltdown, it's producing a ton of decay heat. It's sort of like a domino effect, and I was trying to model that as robustly as possible."At the end of the summer, McCord watched as the task force recommendations were presented to Congress. "I saw the things that I had been learning about in my major being talked about at high governmental levels in a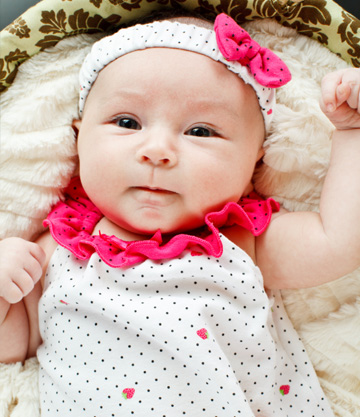 very quick, exciting way, and I


felt that I actually had an impact," McCord says.World travelsInternational relationships also impact nuclear and military policy, as McCord saw firsthand in both Russia and South Korea.
Through a partnership between MIT's Department of Nuclear Science and Engineering and the Skolkovo Institute of Technology, McCord and other MIT students attended the ATOMEXPO nuclear conference in Moscow last summer."We were the only U.S. contingent there, which ended up drawing attention toward us," says McCord, who participated in a panel on youth in science along with a few Russian students and another MIT student.
"I had no idea what I was getting myself into.
It was stressful. I wanted to communicate everything clearly. Everything was being translated, and it was broadcast on national Russian television."Despite their differences in background and culture, McCord says, the Russian students and MIT students learned a lot from one another.
"We were all young people interested in nuclear power," he says.Later
that summer, McCord and three other NROTC students joined in exercises with the South Korean Navy for a month. "My home was the ship.
We basically went all around the coast, popping into ports," he says.Besides
the demanding training and the language barrier, McCord learned some sobering lessons. "To be with these kids in the South Korean military, younger than I was, who are legitimately worried that North Korea could just roll through the border and attack them, opened my eyes," he says.One day, the unit drove to the Demilitarized Zone (DMZ), the border between South Korea and North Korea.
"We're riding in this beat-up old school bus, it's like 95 degrees, we're in full uniform.
People are laughing and


playing Gameboy games," McCord recounts.
"When we're within 20 minutes [of the DMZ],


there's just absolute silence. It was one of the most powerful experiences I've had."Nuclear nuancesAs a prospective nuclear engineer, McCord is well aware that his chosen major remains controversial in some quarters.
His own views have shifted since coming to MIT, and he hopes to correct common misconceptions about nuclear power."When
you really get down to it and run the numbers, nuclear energy is in the equation. It has to be," McCord says. "The long-term solution for energy change, I think, is renewable energy.
But there's a kind of sweet spot between the next 20 and 40 years where we'll need nuclear energy to meet the grid requirements while we invest more money in renewables."Another
distinction McCord emphasizes is the difference between nuclear power for energy and for military purposes. "Having all this extra nuclear material and things that you can use to make bombs and nuclear missiles is not safe," he says.
"That's another thing that I've definitely tried to take on, is separating the two in people's minds, which I think needs to happen." Naomi O'Connell presented "Witches, Bitches & Women in Britches," a program of songs in English,


French and German, at Weill Recital Hall on Tuesday. Defense Department procurement brings to mind Lockheed Martin, General Dynamics and other big companies delivering major weapon systems. Yankees first baseman Mark Teixeira strained his wrist while taking batting practice in Arizona, ending his bid to play in the World Baseball Classic. Google this year has been gobbling up Web companies that look nothing like Google, from a social gaming start-up to a firm that powers most online sales for the airline industry.
SAN JOSE MINE, Chile – After 68 days deep in a dank, hot purgatory, the first of 33 trapped miners was expected to be hoisted to freedom Tuesday night, ending a dramatic life-and-death struggle that has mesmerized much of the world.
The suspension


of operations at a joint North and South Korean factory complex has dimmed optimism that the two nations were trying to find common ground.
Story prepared by MIT SHASS Communications Editorial and Design Director: Emily HiestandWriter: Kierstin Wesolowski After 13 years, and no appearance in the N.C.A.A.
tournament, Northwestern begins a search for a new coach after the firing of Bill Carmody. The former minister, Akis Tsochatzopoulos, was sentenced to eight years in prison in the second high-profile corruption conviction in a week in Greece.
Co-op Listing Seen as Undervalued; A Lease Won't Be Renewed; Adding Shares When Adding a Bathroom. By Richard Valdmanis and Phil Wahba G.A.
Campbell. Incentive Competitions as a Policy Tool for Technological Innovation.
SM thesis, MIT Engineering Systems Division, Technology and Policy Program. 2011. Actor to join former co-stars Mark Hamill and Carrie Fisher in Disney's forthcoming sequel – though 'it's not in the bag yet'Harrison Ford has confirmed for the first time that he expects to return as sardonic space smuggler Han Solo in Disney's forthcoming new Star Wars film.Interviewed on the red carpet in Chicago by WGN9 News while promoting his new film, the Jackie Robinson baseball biopic 42, Ford said he was looking forward to shooting the recently announced Episode VII. However, he also implied the move was not yet a done deal.Asked
if the "old gang" were likely to get back together for the new Star Wars film, Ford replied: "I think it's almost true. I'm looking forward to it … it's not masteryikol bag yet, but I think it's happening."The
actor is the final member of the original Star Wars trio of Solo, Luke Skywalker (Mark Hamill) and Princess Leia (Carrie Fisher) to confirm talks or willingness to return to the long-running space saga.
Star Trek's JJ Abrams was revealed in January as the director who will take on Star Wars Episode VII following Disney's $4.05bn (£2.7m) purchase of all rights to the series in October.
The new film is set to arrive in cinemas in 2015, with plans to release sequels every two to three years after that, and also talk of separate spin-off films that could emerge earlier and be set within the timeline of the original trilogy. Toy Story 3 writer Michael Arndt is overseeing the screenplay for the debut instalment, while Disney has revealed that The Empire Strikes Back's Lawrence Kasdan and Sherlock Holmes' Simon Kinberg will write two of the standalone movies.Entertainment
Weekly reported last month that Ford might appear in a framing device as an older Han Solo in a standalone film about the wise-cracking captain of the Millennium Falcon's youthful adventures. Boba Fett and Yoda are the other characters rumoured to be getting their own outings.
The spin-off movies are believed to be inspired by Marvel Studios' successful run of comic-book films set in the same thematic


universe that culminated in parent group Disney's biggest box office smash of the decade in 2012, the $1.5bn
superhero ensemble adventure The Avengers.Star WarsHarrison FordMark HamillJJ AbramsScience fiction and fantasyAction and adventureWalt Disney CompanyGeorge LucasCarrie FisherBen Childguardian.co.uk
© 2013 Guardian News and Media Limited or its affiliated companies. All rights reserved. | Use of this content is subject to our Terms & Conditions | More Feeds In the early 1970s, Mrs. Brill invented a propulsion system to help keep communications satellites from slipping out of their orbits. NEW YORK — Nelson Figueroa pitched a four-hitter for his first major league complete game, Angel Pagan keyed the offense and the New York Mets wrapped up a miserable season Sunday by completing a three-game sweep of the Houston Astros with a 4-0 victory. In "A History of Violence" David Cronenberg has brilliantly complicated


the divide between sex and violence, presenting these two seemingly separate realms as locked in hungry embrace. From the American Southwest to the Middle East, water is a


highly contested resource: Many neighboring nations, and several states in the United States, have fought decades-long battles to control


water supplies.
And that need for water only seems likely to increase.Â
"Out in the world, there's growing demand for fresh water, especially where there is urban development," says Larry Susskind, the Ford Professor of Urban and Environmental Planning in MIT's Department of Urban Studies and Planning. "At the same time, climate change is


altering in unexpected ways how much water there is.
So you have increasing pressures on water supplies and thus battles over how water will be allocated."
Many of these disputes seem extremely difficult to solve. How, for example, can Israel and its neighbors share scarce water supplies? How can there be enough water to supply both populous Southern California and fast-growing Arizona? Such problems are virtually intractable, right? Wrong, according to Susskind."Water
is not most usefully thought of as a scarce resource," Susskind says. "It's a flexible resource. It's not that there's not enough water.
It's that we waste it and don't invest in the technologies that would allow us to make more efficient uses of it.
If you keep thinking water is a scarce resource, you will be locked into battles you don't need to be locked into."That
notion is central to what Susskind calls "a new approach to


water management" in a new book on the subject, Water Diplomacy, co-authored with civil engineering professor Shafiqul Islam of Tufts University and published this month by Resources For the Future, in affiliation with Routledge. In the book, Susskind and Islam argue that nations and their leaders need more pragmatic and flexible ways of solving water-supply problems, and offer a new paradigm for approaching these issues, which they call the Water Diplomacy Framework (WDF). Their aim, Susskind asserts, is nothing less than to "completely


change the nature of the conversation among people using the same water resources."'If you think in zero-sum terms, you will only produce zero-sum solutions'How? For one thing, the authors assert, water supply is not just a technical or engineering problem, but must be addressed with an eye to political realities.
Indeed, both of the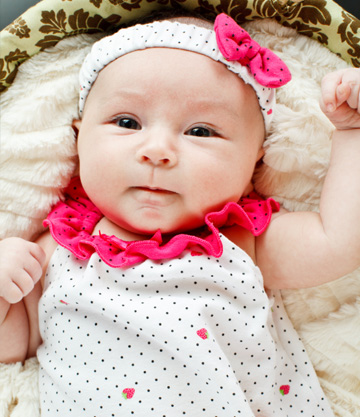 book's authors have deep backgrounds in diplomacy and negotiating: Susskind is a vice chair of the Program for Negotiation at Harvard Law School, while Islam is the Bernard M.
Gordon Senior Faculty Fellow in Engineering, and professor of water diplomacy at the Tufts' Fletcher School of Law and Diplomacy. Water Diplomacy digs into a series of water-resource disputes, in chapters co-written with several graduate students, and lays out the specific principles that Susskind and Islam believe must be interjected into the future of water management. Thinking of water as a "flexible resource," for instance, encourages officials, citizens and other stakeholders to think of ways to conserve or reuse water so the same supply can address greater demand. Similarly, Susskind says, "water management means dealing with open systems, or water networks, rather than closed systems."
By that, he means that too often water


management consists of "drawing a line around a watershed, a river, some body of water," and then divvying up that supply, rather than thinking of all the factors that can affect regional supply and demand. In practice, taking a new approach means finding technologies that allow different political entities to use share water more effectively. In the Southwest, where the Colorado River is the essential source of water, New Mexico and Arizona have helped pay for conservation measures in California that allow for more water to be diverted to those smaller states. In the Middle East, Israel and Jordan have a long-running


agreement about managing the Jordan River: Israel stores water in wet seasons, and both countries look for new ways to manage the supply and demand.
Israel, Susskind notes, is also looking for ways to increase its use of desalination plants that could expand the regional supply of water.
"That agreement has stood


the test of time, even though relationships in the region are tough," Susskind says.
Such programs underscore a third principle that Susskind and Islam emphasize. "If you think in zero-sum terms, you will only produce zero-sum solutions," Susskind says.
"We think there are value-creating opportunities, non-zero-sum outcomes."Talking it throughThat is why politics, not just engineering, is such an important part of water management, the authors believe."Given
the scientific complexity, getting a decision with lots of parties means engaging people in something other than shouting matches at public hearings," Susskind says.
"It means facilitating a problem-solving-oriented dialogue with a lot of people at the table.
We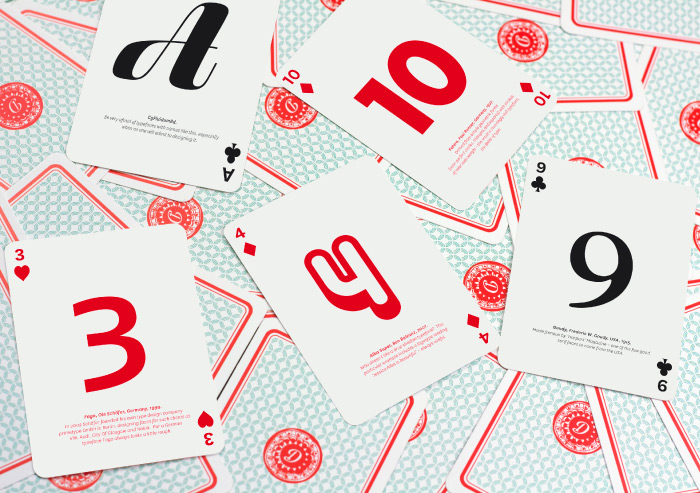 know how to do that in other arenas, but


we haven't been committed to doing that in the water arena until relatively recently."A
success story in this vein, Susskind and Islam believe, is California's CALFED program, which over many years has worked out arrangements for sharing water


from Northern California's Sacramento River delta with cities and the agricultural Central Valley.
CALFED links dozens of government agencies with scientists, engineers and water consumers to map out policy. "It was the engagement of all those parties that made it possible to produce not only an ingenious agreement that reflected a deep understanding of the water systems involved, but also political credibility to the negotiated outcome, because all the people who would have to have a say about it were involved in producing a decision," Susskind adds.
Other scholars in the field agree that new perspectives on water use are badly needed.
"What's innovative about this approach is that it explicitly attempts to include scientific input [along with] a good political process of decision making, which is just as important as any particular decision being made," says William Moomaw, a professor of international environmental policy at Tufts University's Fletcher School of Law and Diplomacy who has


taught classes with Susskind and Islam. As for why countries would be willing to try new approaches, Moomaw says, "we're stuck.
We can't go any further with the approach that we've had."
For their part, Susskind and Islam are attempting to convey the importance of those principles to interested parties worldwide. The book grew out of annual water-diplomacy workshops they host at MIT each summer, funded by the National Science Foundation, which so far have attracted


officials from 22 countries.
The workshops are part of the MIT Science Impact Collaborative, a part of the Department of Urban Studies and Planning.
Moreover, making water available to everyone in the future, they emphasize, will require input from scholars in


all disciplines, from science and engineering to the social sciences and humanities. "A great many problems in the world that MIT students and faculty want to work on exist at the junction of science, policy and politics," Susskind says. Scholars, he adds, should be "willing to learn how their colleagues in other fields work and think.
You cannot succeed in solving the problems in the world unless and until you can put these collaborative efforts together."
Recently reviewed books of particular
Viewing 6 posts - 1 through 6 (of 6 total)