Gates' African polio vaccine program suspended for causing polio
The vaccine stories just keep coming.  Everyone knows the Gates Foundation has a stake in the game for Covid. When you look at their history in the last 20years, there is a trail of poor outcomes.  How is it Fauci is permitted to sit as head of NIH and one of their programs simultaneously?
2020 B&M Gates sponsored polio vaccine has caused outbreaks in several countries in Africa, and the program has been suspended.
Sept. '20  "The World Health Organization says a new polio outbreak in Sudan is linked to an ongoing vaccine-sparked epidemic in Chad — a week after the U.N. health agency declared the African continent free of the wild polio virus.
In a statement this week, WHO said two children in Sudan — one from South Darfur state and the other from Gedarif state, close to the border with Ethiopia and Eritrea — were paralyzed in March and April. Both had been recently vaccinated against polio. WHO said initial outbreak investigations show the cases are linked to an ongoing vaccine-derived outbreak in Chad that was first detected last year and is now spreading in Chad and Cameroon….
Last week, WHO and partners declared that the African continent was free of the wild polio virus, calling it "an incredible and emotional day."
On Monday, WHO warned that the risk of further spread of the vaccine-derived polio across central Africa and the Horn of Africa was "high," noting the large-scale population movements in the region.
More than a dozen African countries are currently battling outbreaks of polio caused by the virus, including Angola, Congo, Nigeria and Zambia."
https://apnews.com/article/virus-outbreak-health-middle-east-africa-united-nations-619efb65b9eeec5650f011b960a152e9
This has happened before.
Aug. '07.     Sixty-nine children in Nigeria have been partially paralysed after weakened viruses from polio vaccines were inadvertently transmitted to people in unvaccinated regions in the north of the country.
https://www.scidev.net/global/disease/news/vaccinederived-polio-spreads-in-nigeria.html
There is a previous history of a country halting their programs.  India stopped their polio vaccine program.
https://www.reuters.com/article/us-india-health-bmgf-idUSKBN15N13K
Although the "fact checkers" deny the numbers, the Indian news reported some frightening data:
Feb. 2017                  "While India's oral polio vaccine (OPV) drives have eliminated polio from the country, they have also resulted in over 490,000 cases of paralysis during 2000—2017, says a new study based on national surveillance statistics… The oral vaccine uses live but weakened poliovirus strains to produce antibodies that protect children from being infected with 'wild' or naturally-occurring polio viruses. Mass oral vaccination drives are carried out thrice a year in India to prevent person-to-person transmission of the wild virus and maintain 'herd immunity'.
Jacob Puliyel, head of paediatrics, St. Stephen's Hospital, Delhi, and corresponding author of the study published August in the International Journal of Environmental Research and Public Health, says that "the frequency of pulse polio administration was found to be directly or indirectly related to the incidence of non-polio acute flaccid paralysis".
https://www.scidev.net/asia-pacific/disease/news/oral-polio-drops-linked-to-paralysis-in-india.html
What about the USA…we don't have polio. Our child paralyzing disease AFM couldn't be from the vaccine?
Like polio, AFM affects the body's nervous system — specifically, the spinal cord — and can cause paralysis. Unlike polio, there is no vaccine for AFM.
What we know: AFM first spiked in August 2014. By the end of that year, 120 people had been diagnosed in 34 states. The year 2015 saw just 21 people diagnosed in 16 states…
   'AFM is an illness that can be seen with a variety of different causes. The most famous one is polio, but there are also enteroviruses, which are circulating very broadly in the US and other countries.' "
         "As of September 30, 2020, there have been 22 confirmed cases in 2020. There are 49 reports of patients under investigation (PUIs) for 2020. Two patients with confirmed AFM died in the acute phase of their illness, one in 2017 and one in 2020. We have also learned of deaths in cases confirmed in previous years.
There were 46 confirmed cases in 2019 out of 142 PUIs. CDC, state, and local health departments are still investigating some of the PUIs."
https://www.cdc.gov/acute-flaccid-myelitis/cases-in-us.html 
It doesn't instill me with any confidence about Gates' eagerness to get a CV vaccine.
Top resources about Bill Gates:
Robert F Kennedy Jr. Exposes Bill Gates' Vaccine Dictatorship Plan – cites Gates' twisted 'Messiah Complex'
Meet Bill Gates [corbettreport]:
But, but, but the legacy media tells me I should trust this man…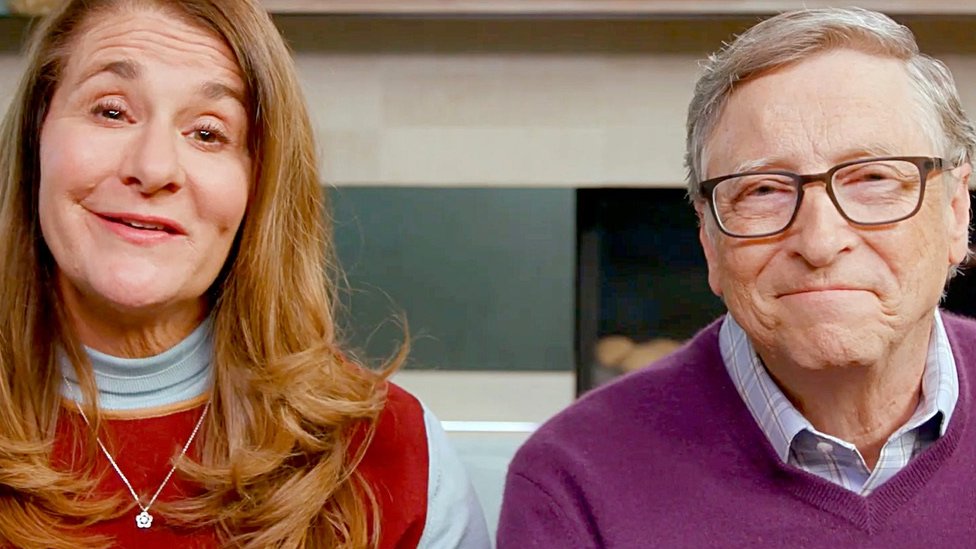 And definitely don't trust experienced doctors who say they've healed hundreds of Covid patients, DEFINITELY don't trust them:
Viewing 2 posts - 1 through 2 (of 2 total)