Chinese Whistleblower, Dr. Li-Meng Yan Finally Dropped the Bombshells
For 10 minutes straight from 3:14 she states:
The virus was lab-made
The virus was created and owned by China's People's Liberation Army
RaTG-13 (the smoking gun that proved the virus is from the nature) was faked by the Wuhan Institute of Virology (Bat Lady)
The closest relative of SARS-CoV-2 ACTUALLY came from Zhoushan Island in Zhejiang Province, rather than Tongguan in Yunnan Province.
The bat virus from Zhoushan Island was studied by the PLA
Here's another video of an analysis of her claims in the interview with more details: https://youtu.be/w6lNtUBiqAw
Here's the paper about the bat virus from Zhoushan Island: https://www.ncbi.nlm.nih.gov/pmc/articles/PMC6135831/
And here's her stance on Hydroxychloroquine: https://youtu.be/cG8AHC-eCd0
Thanks for this. Should serve as a wake up call.
Mon, Aug 03, 2020 - 06:01pm

#3

Status Silver Member (Offline)

Joined: Mar 23 2020

Posts: 189

count placeholder4

Chinese Whistleblower, Dr. Li-Meng Yan Finally Dropped the Bombshells
this is FUCKING NUTS!!!!  how do we spread the news more readily.. I am trying to everywhere I go but most think I have turned into a nutjob!
Mon, Aug 03, 2020 - 06:45pm

#4

Status Bronze Member (Offline)

Joined: Mar 16 2020

Posts: 174

count placeholder1

Chinese Whistleblower, Dr. Li-Meng Yan Finally Dropped the Bombshells
This is big.
It was already apparent (at least to me and others here) that the CCP was lying. The question was over how much, and why.
As a rule, I limit my conclusions to the extent of the evidence. A certain amount of evidence shows that something happened; it takes additional evidence to explain motive. So I usually leave motive out of my conclusions, until I have compelling evidence. On this I follow Hanlon's razor: "Never attribute to malice that which is adequately explained by stupidity."
So the CCP may have accidentally leaked an experimental virus, and covered up to avoid losing face, internationally as well as domestically. But that would make them guilty of negligent homicide, by impeding to this day the proper treatment of millions around the world.
On such a scale, is it still reasonable to assume the coverup was only to save face? Because this is a very effective weapon, causing massive damage globally. If China's enemies are caught in a confusion about how to treat this, that makes the damage worse. If Fauci, WHO, and many other "authorities" push to discredit HCQ, while the entire discussion is politicized, that would also make things worse.
If the CCP did this deliberately, that would be an act of war. Whether we do anything about that is a separate matter.
The truth likely lies somewhere in between, as a mix of malice and incompetence across many countries, governments, research institutions, and medical authorities. It's hard to see this as purely incompetence, and terrifying to see as deliberate action.
I am thinking if someone knows how to put the videos up on other platforms asap in case they become censored.
Yeah, if you show this video to them, most would probably just think it's nuts and bs. And that's not surprising, as most believe that this virus can't be anything but of a natural origin. Unfortunately, that's the mainstream narrative led by bad science. Most wouldn't even entertain with the idea that this virus can be a natural virus leaked from the lab. Heck, even most scientists probably don't. Now you add in lab-made, PLA-involvement (possible bio-weapon development), and the smoking gun (RaTG-13) that proves the virus has a natural origin was actually faked, it would blow their minds off! It would probably be too much for them to handle, they will just go into denial mode, and dismiss it as some grand-scale conspiracy bs hoax.
Now you can probably show them this article which was published on the WSJ:
http://www.mattridley.co.uk/blog/where-did-the-virus-come-from/
It's a well-written article that discusses the possibility of a lab origin. Maybe that can warm them up and open up their minds a little that it's not impossible for this virus to have a lab origin.
If they want to dive deeper, you can show them these articles:
https://medium.com/@yurideigin/lab-made-cov2-genealogy-through-the-lens-of-gain-of-function-research-f96dd7413748
https://nerdhaspower.weebly.com/ratg13-is-fake.html
Within those 2 articles, I believe they support their arguments with published scientific studies.
Here is the video and podcast of an interview of Yuri Deigin (1st link of the 2) with Bret Weinstein discussing his "Lab made" Medium article. It's more layman compared to his written article.
Also you can always refer them to Chris' many videos on the lab origin, as long as they are patient, and don't dismiss Chris as some conspiracy nut-job expert "doctor" fearmonger youtuber who is trying to cash in on pandemic fear.
I don't doubt the science of dr Li Meng. But the rest of the sources are highly politicized, so this whole story might have been taken out of context.  Being a refugee, she might also have some beef with the Chinese government.
Kudo's to peakabu for sharing the video by Bret Weinstein and Yuri Deigin.  Articulate, knowledgeable, sober, understandable, not agenda driven.  For those having difficulty understanding the nature and "evolution" of Covid-19 you should watch this.  https://www.youtube.com/watch?v=q5SRrsr-Iug&feature=youtu.be   Between this and the "revelation" by Dr. Yan stating the virus is "man-made" the rabbit hole only grows deeper.
Tue, Aug 04, 2020 - 06:33pm

#11

Status Bronze Member (Offline)

Joined: Jul 08 2020

Posts: 60

count placeholder8

@peakabu
Thanks for posting this. I have not been keeping up with this story but as a virologist, I have some important information to add.
Everything I am going to mention is prior to anything Dr. Yan brought to light.
Reading the original 2013 publication on RaTG13, which was called 4991 threw no red flags. All of the testing made sense, the results made sense and they noted that 4991 appeared to be exceptional and warranted further testing. The conspiracy behind RaTG13 is how or why the virus was "forgotten" for seven years. That is impossible. But we need to only focus on the science here. All of the science in the 2013 publication lines up. When I single out and review the RaTG13 virus in great detail, there is nothing that jumps out as a red flag. It is very similar to SARS and hCoV-2019 in many respects and is a very dangerous virus. That being said it has been concluded that the virus in native form from within a bat was missing key amino acids that would allow it to successfully dock with hACE2. That does not mean RaTG13 could not theoretically dock with hACE2, just that the bond would be weak, at best. Continuing, there is also no evidence to suggest that RaTG13 or any other bat virus could or has directly infected humans. So there are very interesting aspects of the RaTG13 virus but nothing that suggests something is wrong with this picture. The same goes for all related publications.
RaTG13/4991 was discovered by Dr. Shi and her team and I do not doubt any of the science behind that virus in its natural form.
The same cannot be said about ZC45. This was discovered by the CCP PLA and the red flags go off right away when I first read the research paper many months ago. The problem begins straight away with the identification of sampled bats. Their publication states
"Between 2015 and 2017, 334 bats were sampled from Zhoushan, China. These bats belonged to the species Rhinolophus pusillus as determined by the sequences of the mitochondrial cytochrome b gene in their muscle tissues23. All 334 bat samples were screened for CoV RNA using a pan-coronavirus reverse transcription (RT)-PCR assay"
Yet you only need scroll down half a paragraph and all of their samples are listed as Rhinolophus sinicus.  Then you scroll down to the discussion page and it states
"Our 2-year longitudinal surveillance of bats in Zhoushan indicated that all 334 bats that were collected belonged to the species Rhinolophus sinicus, suggesting that it was the dominant bat species found in our study and has been shown to be the natural reservoir of SARS-CoV"
My specific focus in virology is coronaviruses in bats. I can tell you first hand that the issues within this publication are not typos or a language translation issue. Rhinolophus pusillus or the Least horseshoe bat is comparatively not very common within China. More importantly, very few have ever been found to harbor a SARS-like coronavirus. Whereas the Rhinolophus sinicus bat or the Chinese Rufous Horseshoe bat is exceptionally common in southern China and many samples of SARS-like coronaviruses have been found. To see a direct contradiction like this in a peer-reviewed publication is very uncommon and it caused me to seriously question the authenticity of what I was seeing. The entire publication is a bit questionable as their results also raise red flags.
Going into the genome, the virus immediately raises red flags for me. I cannot say much without getting too technical but the assembly of the Spike protein was "all wrong". This is very difficult to explain in simple terms but we have very specific sub-leveled definitions of virus families and within those, we expect to see specific patterns. For example, alpha-coronaviruses would all look "similar" to each other compared to a beta-coronavirus and vice versa. Within the beta-coronavirus family, we have sub-groups.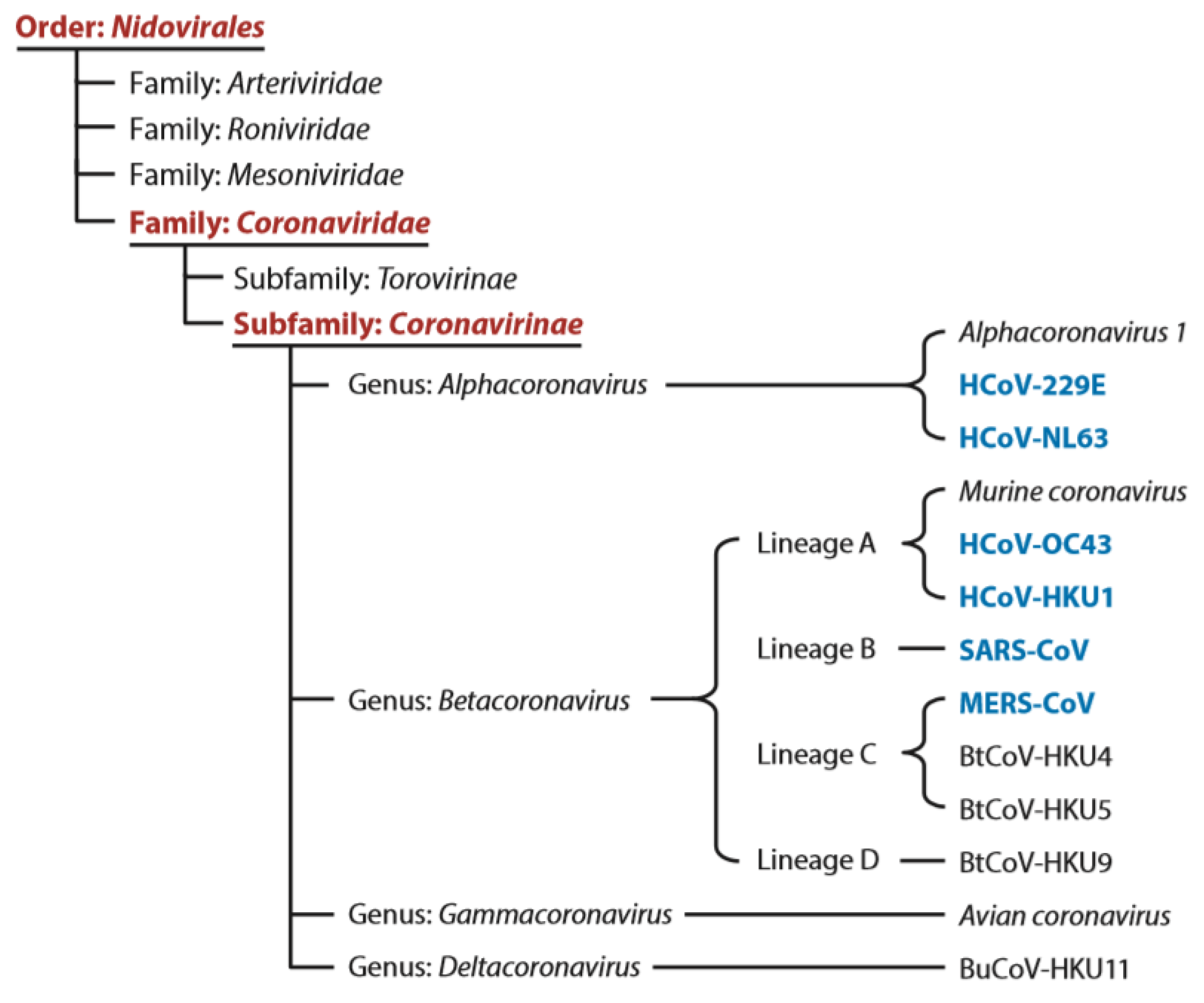 SARS-CoV and hCoV-2019 (our plague) is within lineage B, which we call Sarbecovirus. MERS-CoV is within lineage C, which we call Merbecovirus. If we compare beta-coronaviruses from groups B and C, many aspects will be identical, but other aspects are wildly different. The Spike protein is one of these that differs. What I can tell you is that the Spike protein of CoV-ZC45 better fits the Merbe lineage compared to the Sarbe lineage, yet CoV-ZC45 is aligned with Sarbe phylogeny. In simpler terms, the Spike protein of CoV-ZC45 does not "fit" when you compare it with Sarbe-Beta-Coronaviruses. It is out of place. Red flags.
There are many other technical aspects of ZC45 and ZXC21 that raise eyebrows but that is all too technical to get into here. In summary what you need to take away from this is that scientists like myself look at the in-depth science of RaTG13 and are astounded by the genome, but no red flags are raised about the actual science of the virus. ZC45 and ZXC21 raise many flags.
Dr. Yan is stating that the backbone of the lab-modified virus is ZC45. This could fit but we are missing a lot of information. It is possible that they used a virus similar to pCoV-MP789 in order to attain proper hACE2 docking. That is pure speculation.
Hopefully, I have made my points clear. There are questions about where RaTG13 came from and why it was hidden from the world for seven years. That is all fishy. The science of the virus is not fishy and we can explain every aspect of the virus. The science behind ZC45 is fishy as well as their publication. The fact that the wrong species is listed in their publication is enough reason to have the entire publication pulled. That was not a typo. Something is very wrong with their research paper.