Bitcoin back below $7,000
Mon, Jun 11, 2018 - 08:32am

#1

Status Platinum Member (Offline)

Joined: May 25 2009

Posts: 2575

count placeholder

Bitcoin back below $7,000
The crypto complex lost $25 billion overnight:
Bitcoin is back below $7,000. It has now lost 2/3 of its value compared to last December's high, and continues to follow the classic "popping bubble" curve:
With its latest drop, Bitcoin has broken below its support trendline (see the red candle dropping below the white line at right), suggesting lower prices are ahead: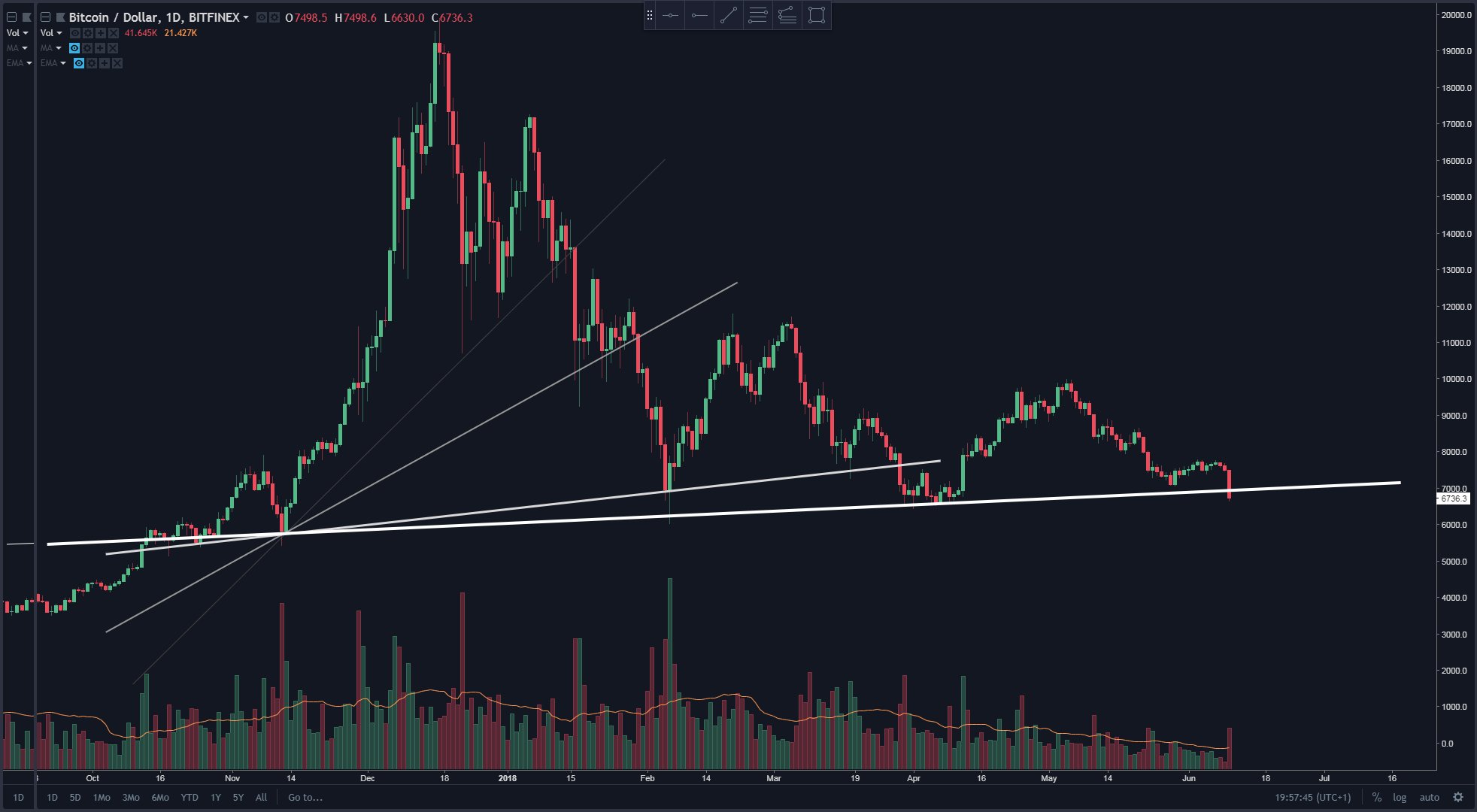 The price drawdown is widespread across the entire crypto complex, with alt-coins liks SALT and Monero getting pounded to all-time lows for the year, as well. 
Analysts suspect this recent weakness is due to several factors, including:
A South Korea-based exchange, Coinrail, was hacked, leading to the loss of $40 million in alt coins
Weak trading volumes over the past month, a potential indicator of waning interest
 The CFTC has launched an investigation of whether big players have been manipulating the market
This appears to be a critical moment for cryptos, given that they're back at their lows for the year. If they crack even lower from here, how much father could they fall? Some technical analysts indicate the next potential support zone is all the way down at $4,000.
Viewing 1 post (of 1 total)