All things are at a Saturation Point
Tue, Dec 30, 2008 - 02:15am

#1

count placeholder

All things are at a Saturation Point
I haven't much time but I would like to start this forum topic in the hope I can be proved wrong about all-things related to growth. Some years ago I looked long and hard at global population growth, I took it to be a blip in the sceam of things then. However now in the last 10 years population and birth rates have pushed to new highs.
Why is this an issue, simply because I think we are so close to the tipping point. The point at which we will struggle to sustain everything and every one. I think we are just 3 years from Saturation. Be it the Money system, The food chain and the ecology of the planet we occupy. We maybe pushing our appetite for energy at rates we cannot sustain, oil and gas being the two primary fossil fuels reaching depletion within our life time.  
I imagine this topic to be extremely long and detailed so all I am going to do is show you a mass of  Mostly detailed opinions. You will have to form your own conclusion to what is already documented extremely well within the Crash Course http://en.wikipedia.org/wiki/Saturation 
http://globalwarming.rediffiland.com/blogs/2007/12/05/The-End-of-Economic-Growth-The-Limits-of-Human.html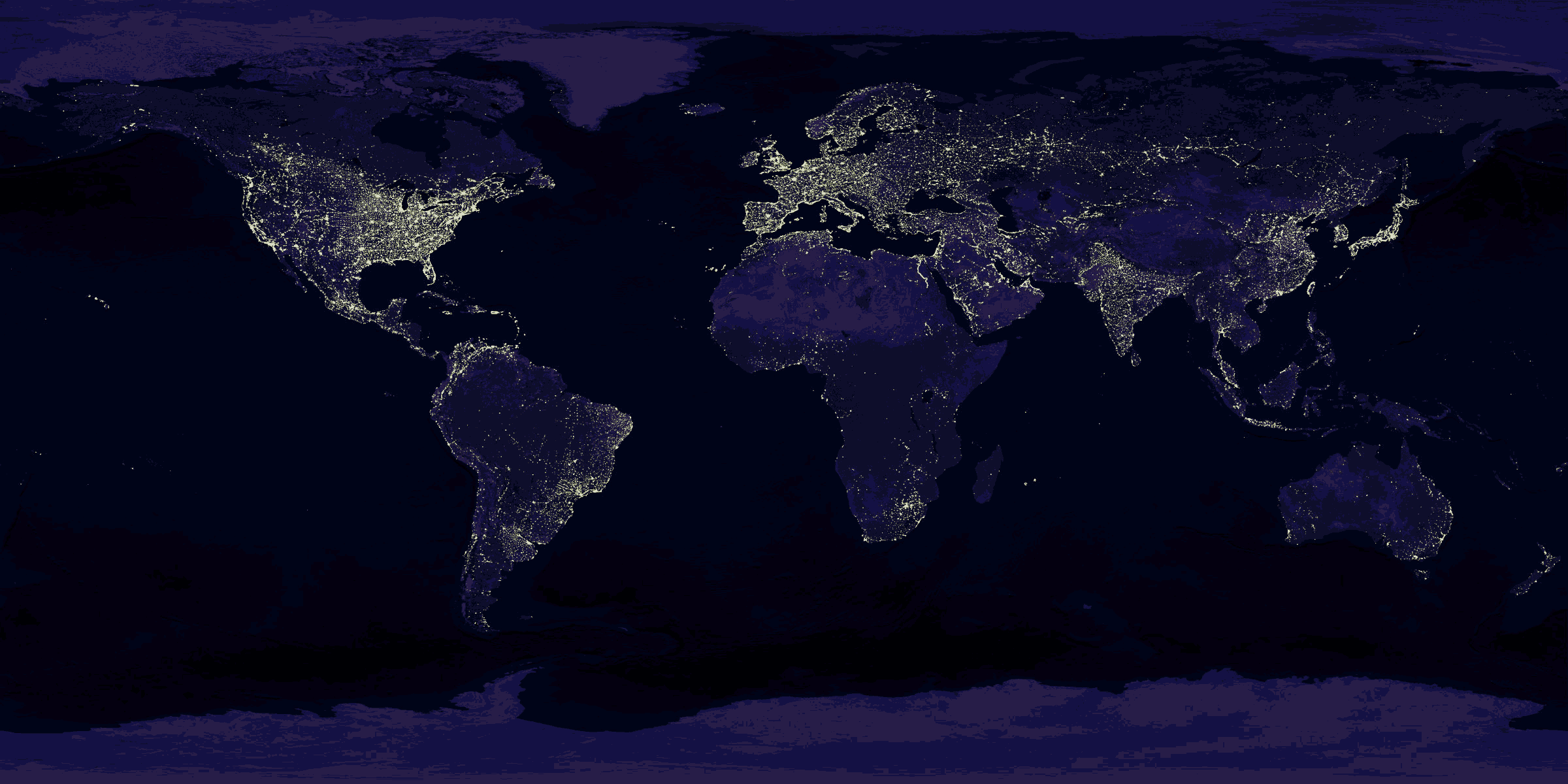 Wed, Dec 31, 2008 - 12:43pm

#2

count placeholder

Re: All things are at a Saturation Point
If we did not have growth at current levels the following article would not have any real significance. Yet we have spread to occupy every inhabitable area of our globe. 
2008 the third most expensive year on record, after 1995, when the Kobe earthquake struck Japan, and 2005, the year of Hurricane Katrina in the US.
http://newsvote.bbc.co.uk/1/hi/business/7803624.stm 
"The logic is clear: when temperatures increase there is more evaporation and the atmosphere has a greater capacity to absorb water vapour, with the result that its energy content is higher.
http://en.wikipedia.org/wiki/Saturation_point 
http://en.wikipedia.org/wiki/Causality
ENVIRONMENT: Southern Ocean Nears CO2 Saturation Point
By Stephen Leahy

http://ipsnews.net/news.asp?idnews=37774 
Future Food Production Further Compromised
http://www.cabinetoffice.gov.uk/newsroom/news_releases/2008/080707_food_report.aspx
The Density Debate. I live in the UK so it comes as no surprise England is one of the most densely populated countries in the world.No doubt we are heading for a few local problems of our own making in a few short years.
http://en.wikipedia.org/wiki/Overpopulation
The ability to import food from the international market implies that there are countries in which food production exceeds the internal demand and that we deal with a free market. However, when global biophysical limits to food production are reached and local surpluses are absorbed by growing internal demand, import is no longer an option.
Degradation of environmental life-support system
Even as the ecological processes underlying our environmental life-support system are taken for granted by many economists, they are increasingly jeopardized by human activities. Deforestation, urbanization, industrial growth and pollution are rapidly spreading throughout the planet. Worldwide, 24% of the land area is subject to high human disturbance. Only less than half (48%) of the Earth's land surface, excluding Antarctica, is in areas currently subject to low human disturbance. This figure includes nonvegetated land such as deserts and rocky mountain tops (WRI, 1994).
Some issues such as the greenhouse effect, ozone holes, and deforestation have won the attention of the general public. Indeed, carbon dioxide emissions from industrial processes have reached troublesome levels of 4.21 metric tons per capita worldwide and 19.53 metric ton per capita in the United States. The atmospheric concentration of carbon dioxide has climbed from an estimated level of 280 ppm in preindustrial times to 320 ppm in 1965 and reached 356 ppm in 1992 (WRI, 1994).
Regarding the environmental impacts of an affluent standard of living, Hall et al. (1994) have estimated that a baby born today in the United States will generate during her/his lifetime 10,355 tons of waste water, 2.5 tons of waste oil and solvents, 13 tons of waste paper, 3 tons of waste metals, and 3 tons of waste glass, as well as indirect wastes from manufacturing, including 439 tons of waste from agriculture, 419 tons from mining (coal excluded), 197 tons from the industrial sector, 83 tons of hazardous waste, 31 tons of demolition, 1,418 tons of carbon dioxide, and 19 tons of carbon monoxide. The same baby will 'consume' during his/her lifetime, among other things, 1,870 barrels of petroleum and 119 kg of pesticides.
Thu, Jan 01, 2009 - 09:24pm

#3

count placeholder

Re: All things are at a Saturation Point
I feel like I am wasting my time with this post. It's only a matter of time…
Hi RubberRimms
I know what its like to talk to yourself so I'll throw in my two penny worth. You might want to check up on sunspots. They were expected to start up some time ago but haven't and we have unstable weather around the globe and particually in the Northern Hemisphere. These are the two conditions that precipitated the mini iceage a few hundered years ago.
http://www.iceagenow.com/Where_did_all_the_sunspots_go.htm
Global warming is not the only possibility and we should have had greater sea level rises than we have to date. Messing with the climate is taking a huge risk without any insurance but nature can beat us up anytime she wants. Gaia?
On population; we are nearly 7 billion and the best estimates suggest 1.2 billion as sustainable without extracted carbon. That means five of six must die off as/if we stop using extracted carbon – coal could continue us for ages but do we realy want to and the icreasing risk would be/is even more insane. The only fair way of cutting population is to stop transporting food. But you will be hard pressed to get anyone talking on that subject.
Don't agree about money. Its the biggest mistake we ever made. Yes we could trade for things we want but only fools would trade for what they need.
Don
________________________________________________
if the only fix is a big fix then there is no fix
Fri, Jan 02, 2009 - 12:07pm

#5

count placeholder

Re: All things are at a Saturation Point
Hi Don
I took a look at the reports some years ago about Sunspot activity. It is probable to asume it is the most fundamental relationship to our changing climate. yet it seams science community are more focused on data analysis of hemisphere temperatures. I tend to think are we looking at the entire picture? be it the relationship between all things.
Heat precipitation from the sun, earths magnetic core shifting. earth rotation slowing, not that there is any real issue here as we know inertia will not maintain a constant. Yet the Earth's slowing rotation also has a profound effect on its climate over the ages. In the past, the stronger angular momentum caused the Earth's ocean waters to concentrate more in the tropical and subtropical regions. The Earth's tidal bulges, due to this concentration, were greater also. This left the oceans in the pole regions very shallow. Even today the Arctic Ocean's average depth is more shallow then the oceans in the equatorial regions. Also the continent of Antarctica's plateau has greater average height above sea level then the other continents, even though burdened with heavy glaciers.
There is just so much data to analyse to a certainty what is actually the direct cause with regards to the changes taking place in global temperatures. All things change for good or for bad there is more going on than I can even account for. I fear cumbersomely The climate debate rages on, any how at-least and I hope our bad habbits are not the direct cause of the problem. For if so, we have to be the most irresponsible creature on the face of this planet.
Your right money has to be the most insane creation man has ever had the misfortune to create. It does seam humanity will continue to toil for wealth and status at the expense of everyone and everything. I am watching with bated breth for the financial system to disintegrate. Not because I will enjoy the out come, but because it is necessary for a generation to learn and understand before we blindly consume all things. As I have no doubt we will eventually.  
http://resources.zdnet.co.uk/articles/video/0,1000002009,39568103,00.htm 
RR
Fri, Jan 02, 2009 - 09:24pm

#6

count placeholder

Re: All things are at a Saturation Point
Not a happy prospect for anyone who values public order.
Friday, January 02, 2009
David Nicholson-Lord is an environmental writer and research associate of the Optimum Population Trust.
Certainly don't envy you in the UK. Interesting how its a problem for government (not people). We have less of a problem here in NZ but we are also one of the most "leveraged" economies.
Don
Viewing 7 posts - 1 through 7 (of 7 total)