A Song
Sat, Nov 13, 2021 - 06:37pm

#1

count placeholder3

A Song
Hi everybody, I am one of those people who reads a lot and never posts anything.  I didn't even create an account until last year, but have been reading since long before that.  I'm posting today because I have an idea…
If we were able to make a song go viral, it might make a real difference in the collective mood out there.  It might tap into something latent that is about to burst open — hastening the great awakening that needs to happen anyway.  The sooner, the better, because the situation in the world will become even more volatile if allowed to continue.
Not another Let's Go Brandon song!  We are up-versus-down rather than right-versus-left.  Please take a listen to this song and see what you think.  It's by one of my old favorite bands, The Fixx, who miraculously released their first new single in 10 years just about a week ago.  They have been touring tirelessly, though.  It's called "Wake Up".
Do you people believe in the potential of this song?  Can you imagine what might happen if it breaks out?  Would anybody know someone who could make a video of it and really make it go viral, I don't know, on TikTok or something like that?  It's not impossible, considering that Elton John has a hit song out right now and you can hear new Santana music on the radio.  (Yes, I know The Fixx has never been as popular as them, but still.)
This song is not specific, but still perfectly obvious in what it means.  It can't so easily be banned.  Our main challenges would be getting enough attention to it, and keeping the up-versus-down spirit of it.  Envision a video featuring images of Anthony Fauci, Pierre Kory, or Klaus Schwab at key moments along with things that tie more immediately into the lyrics like somebody busting out of somewhere and running out, or a scene of a bonfire to match the "burning" lyric.  Somebody standing up.  And throw in something beautiful like a permaculture food forest at various times or simply a smiling person in a field without a mask on (otherwise how would you know they are smiling?)  I'm not a videographer and don't even have a TikTok account; that's why I'm trying to seed the idea with other people.
[Disclaimer: I have no personal association with The Fixx, other than having seen them in concert once in 1986 and owning most of their albums, and that counts for… just about nothing… except it shows my age.  I can tell you, though, they are the real deal.]
(Wake up)
Baby, it's time to wake up
Baby, it's time to move
Things 'round here need a shake-up
Maybe this time we grew
All around this sleepy town
Curtains drawn, morale is down
We didn't see the shadows creep
Easy credit ceasing to be cheap
I heard somebody ran out
Somebody broke free
I hope they make it to tell them
We're suffocating and can't breathe
Oh, if only we stood up
If only
Baby, it's time to wake up
Question everything you see
Look behind every fake smile
Is it real or make-bеlieve?
All around this fragile globе
Why do the young ask why when told?
My instincts finding a resolve
With every clue, a problem solved
I heard somebody broke out!
Somebody set fire
They're burning Rome again!
Will this house be home again?
Oh, if only we stood up
If only we spoke out
If only we spoke out
Baby, it's time to wake up
Baby, it's time, win or lose
Somebody broke out
Somebody ran free
I hope he makes it to tell them
Oh, we're suffocating and can't breathe
Oh, if only
Somebody ran out
Somebody broke free
Somebody ran out
Somebody set free
(If only)
Somebody ran out
(For me)
Somebody broke free
(Wake up!)
Somebody ran out
(Wake up!)
Somebody set free
Somebody ran out
Somebody broke free
(Oh, burning Rome again)
Somebody ran out
(This house feels like home again)
Someone set free
(For me)
Love the Fixx and also saw them in concert back in the 80's with A Flock of Seagulls!
A video as you describe would be cool, but I'm of the mind that telling people to wake up is like telling a flower to bloom.  It will when it is ready.  Still, it may act as a catalyst and/or inspiration for those that are on the verge.
Hi Inlandish1,
That's a decent, well-produced song, and all your ideas for a video version sound reasonable, and maybe someone will take you up on it.
As for organizing a big push around this song–or any song–that will have to happen organically. For a tune to explode from the grassroots, people have to like it and share it; then other people have to like it and share it, and soon enough it's "gone viral"–but popularity can't be forced. "The marketplace of ideas" applies to protest songs as much as as it does to anything else.
Other musicians (older than the Fixx) who've been releasing covid tunes are Van Morrison and Eric Clapton–and they're being scorched in the MSM (including Rolling Stone Magazine … how times have changed …) for their nonconformity. (Van, Eric, and the Fixx will probably not connect with the 20-somethings: they will need someone closer to their own generation.)
There were many thousands of protest songs, films, books, and broadsides that emerged from the 1960s–early 70s, and some rose to become iconic totems of the age–e.g., "Blowin' in the Wind," "The Times They Are a-Changin'," "Eve of Destruction," "Ohio," etc. Innumerable artists both known and unknown were cranking them out daily or fingerpicking them at fireside.Whether they caught on depended on their intrinsic appeal, circulation, and a lot of luck.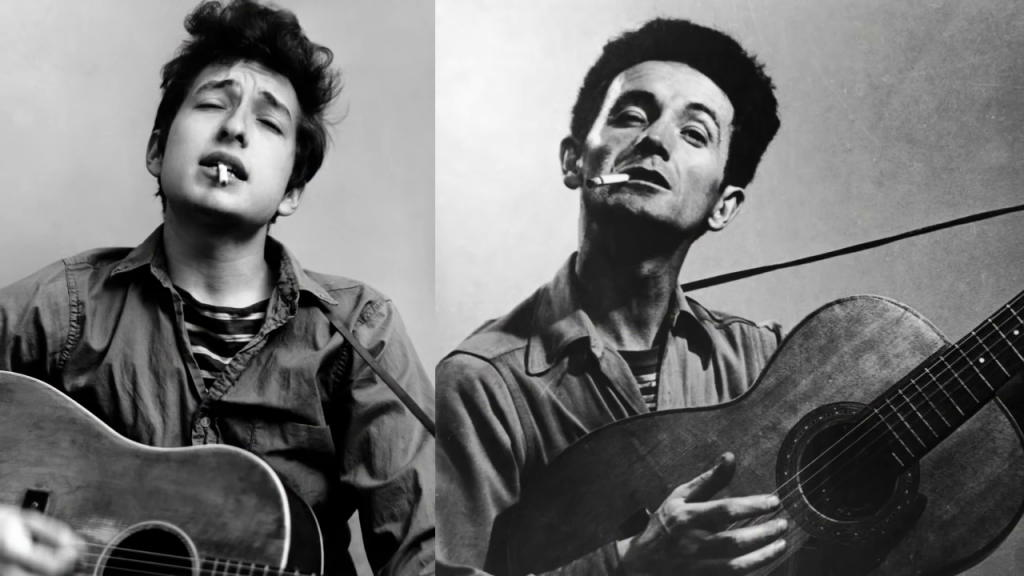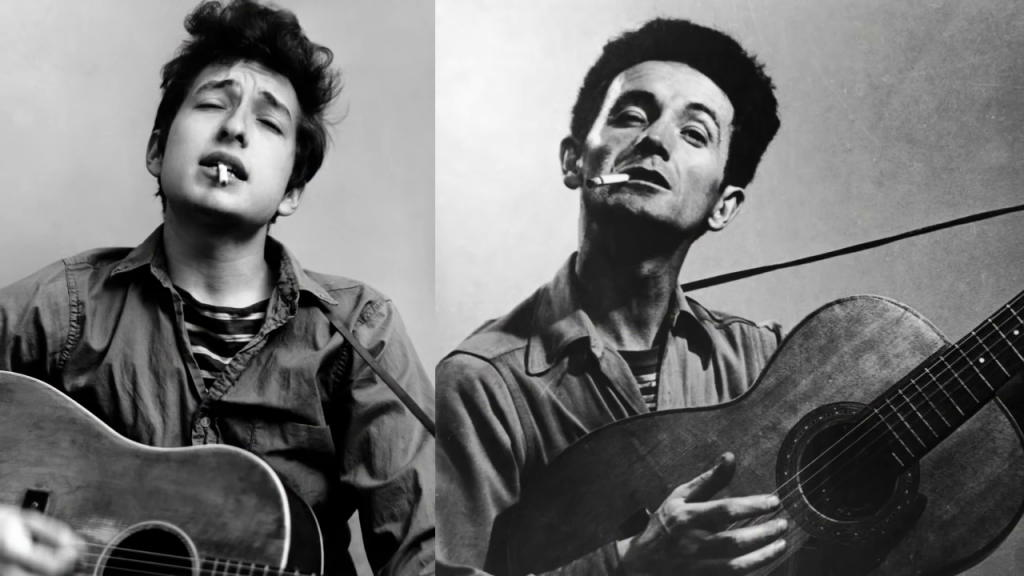 What songs will end up defining our present insane cusp of history are yet to be seen–there will be many, in many styles and languages–most will flare up and burn out quickly, and some handful will connect the topical to the essential and succeed in naming something for a long, long time. To endure as a classic, a song will need to touch the wellspring of Myth–let's see what makes it out the other side.
First we have to get there ourselves. Good luck to us all. 😉
Tue, Nov 16, 2021 - 09:19pm

#4

count placeholder0

A Song
It would seem like the era of protest songs ended a long time ago.  For sure something changed in popular music and culture.  Perhaps people became more self-absorbed or cynical?  If cynical, then for good reason.
More recently, the attempted Covid protest songs by Van Morrison and Eric Clapton really didn't have a whole lot of impact.  They sound vaguely nostalgic, as both musicians hearken back to the golden age of protest songs in their youth.  They convey a feeling like "I'm going to write a protest song today".  Clapton's personal adverse event story is compelling, though — for those who are willing to listen to it.  The massive size of his fan base certainly helps broaden the reach of his personal message.
Any straight-up protest song these days faces a major headwind of censorship and cancel culture.  Even the viral "Let's Go Brandon" songs only grazed the Top 40 for a single week.  A major artist who steps out of line to protest is risking his label dropping him/her, no radio airplay because the radio stations are scared, and being denounced by a chorus of other celebrities.
This leads me to the main points…
1.  It might be better to go indirectly by tapping into a feeling and a mood rather than hammering straight down on a specific issue.  Why?
a.  Culturally, the barrier is not in accepting a certain set of facts.  Rather, it is accepting the feeling that you can think for yourself and/or that there are other people out there like you.  Facts follow quickly after that.  This, I believe, is what we are on the cusp of right now and just waiting for some sparks to be lit.
b.  Covid is just one issue of many.  The attitude counts.  Apply the attitude to multiple issues.  Demand that they just stop lying to us, across the board.  That helps unite people, too.
2.  The Fixx have more to gain than to lose in their career — especially if they didn't do it.
3.  A newly released song would seem more like a normal hit single — although admittedly in the case of The Fixx, it would be one of the most amazing comeback stories ever.  Would that make it even more exciting?  That "wow" factor seems to be helping Elton John right now.
Having said this, on the basis of the song alone, The Fixx's "Wake Up" does not really compare well to the classic protest songs like "Ohio" and "Blowin' in the Wind".  On the other hand, it's not supposed to, and doesn't need to.  It's good enough and it is here.  You could have 100 different videos for "Wake Up".
I ran across a video today with "What's Up" by 4 Non Blondes in the audio track — a vague protest-styled song from the 1990's.  Great idea, but it is hard to see it leading to anything bigger.
Anyway… However it happens, organic is best when setting off sparks.  Maybe someone will come up with a really cool idea and it will inspire more people.  Pop culture has a way of getting in under the closed doors of the mind and pulling out a sentiment that that listener/viewer scarcely recognized until then.  Could be for good or bad; in this special time, hopefully for the good.
Right now it feels like many people are stumbling around in a hypnotic state until somebody snaps their fingers.  The "snap" needs to occur sooner rather than later before more damage is done.  "Curtains drawn, morale is down" like the song says, the downtrodden feeling that many can relate to, regardless of their political persuasion.  Not for long.  "Somebody ran out.  Somebody broke free."
Tue, Nov 16, 2021 - 09:30pm

#5

count placeholder0

A Song
Trying again to embed the video with 4 Non Blondes' "Wake Up" as a backing track…
Viewing 5 posts - 1 through 5 (of 5 total)