Former Fed President Fisher Admits Fed Culpable Of Overinflating The Market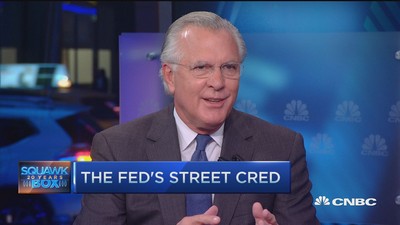 Amazing interview just given by former Federal Reserve President Richard Fisher in which he admits:
the Fed intentionally over-inflated the financial markets to create a wealth effect
markets are now going to have to go through a corrective process with less support from central banks
he thinks QE3 was a mistake -- admits the Fed caved to pressure from politicians and banks to keep prices rising
the Fed is "out of ammo" at this point
While I'm pleased to see admission of these transgressions (which we've been shouting about for years here at PP.com) by a high-ranking insider like Fisher, I'm depressed at how cavalierly he treats the matter. Sort of an "Oh, well...what can we do about it at this point?" attitude. 
And watching the CNBC interviews let all this slide is just downright maddening. The media exists to hold the mirror of truth up to power and demand accountability. There's only one pointed question in the whole interview "Will the Fed apologize if the market crashes?", and the rest is just a fawning acceptance of everything Fisher says. A great example of how our media has become too stupid/captive to do its job.